PROFILE
FIBA U18 European Championship Division A - August 2019

Named MVP of the tournament, Aldama had a great showing in Volos, leading Spain to the 1st place. He averaged 18 points, 7.6 rebounds, 2.6 assists, 1.9 steals and 2.3 blocks per game. A late bloomer from a physical standpoint, he still has a light frame which will need to properly fill up; he's very fluid for his size and moves well on the perimeter, displaying excellent body control and quickness. On defense he can be pushed around inside by stronger players with a lower centre of gravity and will need to further improve his lateral quickness to stay with smaller players, but shows already good footwork and excellent balance and stance for his size; he continuously flies around to rotate and is highly effective contesting shots. On offense he's a terrific shooter off the catch: he can naturally score from well beyond the arc, either with his feet set, in P&P sets or even coming off screens as a perimeter player. He's not a low post threat and other than with his jumper he scores mainly out of dynamic situations, catching and finishing inside or attacking his defender with few dribbles; his footwork, coordination, body control and balance are evident also on the offensive end, he's natural putting the ball on the floor, can change direction and score off the dribble.


U18 Spanish Championship - May 2019

By Biel Colominas

Aldama possess above average size for his position. He still has a skinny body, but he has wide shoulders which can fill up nicely. He has high-level coordination and mobility given his size. He is natural putting the ball on the floor, showing impressive ball-handling ability for a player of his size. He can easily create separation with his defender thanks to an excellent footwork, being able to drive or shoot off the dribble alike. He has soft touch to score at the rim, he uses well his length and he has good ability to score in the hang time. Right hand driver, needs to improve his off hand. His shooting ability is really good, as he can shot either off the dribble and off the catch with consistent mechanics and high point of release. Aldama has really good court vision and passing skills while driving. He had to guard the center of other teams because he was the biggest player of his team; it wasn't a problem for him thanks to his size and length. Averaged 24,5 points, 11,7 rebounds and 7,2 fouls drawn per game, while shooting a 61,2% from the field.




Aldama is a forward with intriguing frame, measured at legit 6'11 and with a still undeveloped and skinny body. Far from having reached his full athletic potential, yet he's already extremely fluid, quick and coordinated for his size, moving on the court like a guard.
He's natural with the ball in his hands and extremely talented off the dribble: he's a good ball-handler for his size, can naturally put the ball on the floor, attack off the dribble changing direction and finish at the rim changing angle of his shot, showing above average coordination and body control. He has good hands to finish and pass, and solid instincts to pass the ball off the dribble. As he'll develop from a physical standpoint, he should improve his ability to deal with contacts, something which he's not always comfortable with right now. Not a natural shooter, Aldama has slow release but his form is solid, and he shows the ability to hit pull up jumpers from mid-range from time to time. Another major area of improvement will need to be his back to the basket game, to better take advantage of his size and court vision.
On defense Aldama has good instincts and mobility, uses his length effectively to contest shots and is more comfortable guarding smaller player rather than physically challenge oopposing big men under the basket.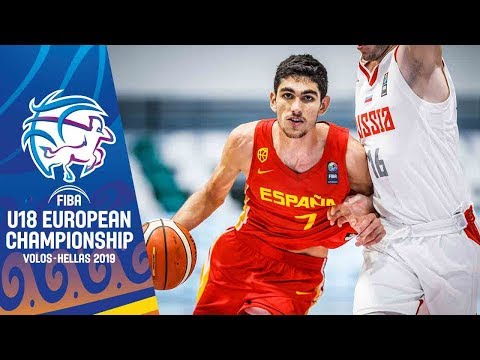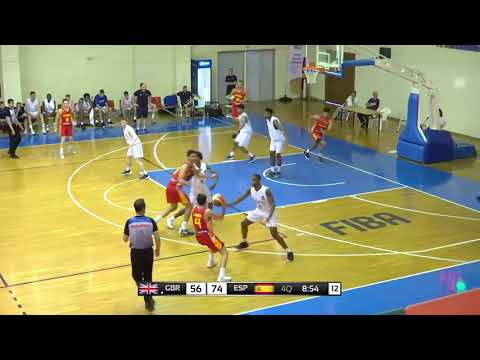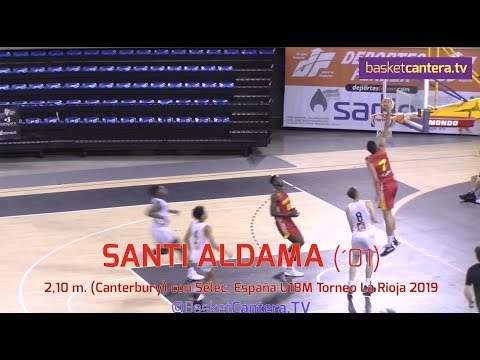 HISTORY
2016/17: Canterbury Lions (Spain)
2017/18: Canterbyry Lions (Spain)
2018/19: Canterbury Lions (Spain)
2019/20: Loyola Maryland (NCAA, USA)
2020/21: Loyola Maryland (NCAA, USA)