PROFILE
Oleg Kojenets possesses an impressive body frame with considerable wingspan. He has plenty of room to bulk up and his athleticism is remarkable. Although he is not very fluid he is very mobile and runs the floor easily. Kojenets is a forward and he is able to stretch the floor showing a good jumpshot from the arc and sometimes attacking off the dribble close-outs. Where he is more dominant is in the paint where he takes advantage of his mix of strength and speed to score in cuts, offensive rebounds and low post isolations. Kojenets is a good finisher but he barely uses his left hand though.

Defensively he is able to contain bigs, denying passing lanes and keeping them away from the paint. More impressive is his ability to guard forwards showing a great foot activity and laterality. Kojenets is a great shot-blocker with good desire and timing to protect the rim.

Kojenets is one of the biggest gems of Lithuanian basketball. Kojenets' father was a former pro Belarussian player.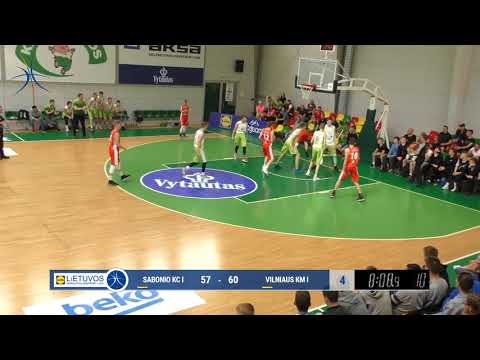 HISTORY
2016/17: Sabonio KC (Lithuania)
2017/18: Sabonio KC (Lithuania)
2018/19: Zalgiris Kaunas (Lithuania)
2019/20: Zalgiris Kaunas (Lithuania)