PROFILE
FIBA U19 World Cup - July 2019

Bolmaro went down with an injury in his first game in Crete, after scoring 16 points in 12 minutes against Russia; he came back in the third game of the competition but wasn't at his best for the rest of the tournament. The Barcelona shooting guard still showed to be one of the tournament's best prospects: his speed and ball skills are above average for a player his size, he's extremely fluid and natural with the ball in his hands and always shows aggressive attitude on the court.

By Biel Colominas

Bolmaro has a good size to play at this position in high level, but he's just an average athlete right now. He could have some athletic upside though, as he continues to fill up his promising frame.

Bolmaro's shooting ability is his main strength on the offensive end: he has good shooting mechanics and he sets his feet quickly to shoot. He is natural shooting off the catch and off the dribble as well: he has high release which should get quicker though. Bolmaro is an average ball-handler with a decent change of pace who can get into the paint easily, absorbing the contact and finishing with smooth layups and floaters. He is good attacking the closeout thanks to his ability to make the right choice and his strong first step. It is important to highlight Bolmaro's basketball IQ on his off-ball movement, as he reads perfectly when to cut or to make a backdoor to get in an availble spot to receive the ball. His IQ is also evident in his court vision, as he can find his teammates when he penetrates and when he plays the P&R. His vision is better than his passing ability though, he'll need to improve his touch as a passer.

Bolmaro plays defense with high motor and never shying away from contacts. His lateral mobility and low center of gravity allow him to stay in front of his man. He is great fighting screens and is able to go over them, being willing to cut passing lanes. He's also effective on closeouts, thanks to his quickness and ability to keep a low stance.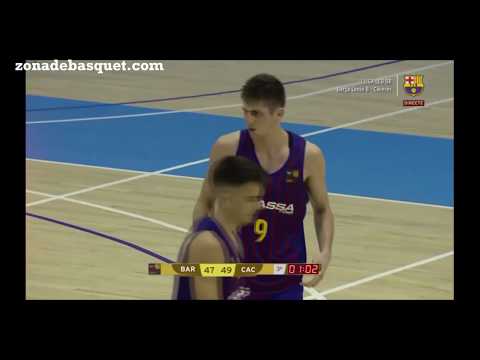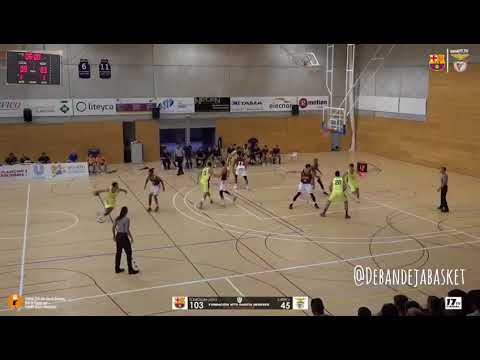 HISTORY
2015/16: Almafuerte (Argentina)
2016/17: El Ceibo (Argentina)
2017/18: Weber Bahia Blanca (Argentina)
2018/19: FC Barcelona B (LEB Oro, Spain)
2019/20: FC Barcelona B (LEB Plata, Spain)