PROFILE
Szent Istvan Cup 2019 - February 2019

By Luka Drca

Nzosa was awarded MVP of the tournament. He is a skinny, lefty, very mobile, well-coordinated, big man with huge wingspan. Decent athlete. Runs the floor well. Soft touch around the rim. Pretty light on his feet and explosive. On the post he is mostly using left jump hook. Sets good screens and rolls quickly. Good hands for a big guy. Excellent rebounder on both ends of the floor. Plays with energy. Can make mid-range shots, solid FT shooter. Defensively he is a great shot blocker. Needs to improve his body strength. Not afraid of contact.

Nzosa has an impressive physical and athletic profile for his age: still extremely skinny and with an undeveloped frame, he's measured at 6'11 and has ridiculous 7'4 wingspan. His quickness, fluidity and explosiveness are well above average, he runs the court extremely well, moves with good speed in the halfcourt and can easily finish above the rim.

Nzosa's ball skills and basketball IQ are still shaky, and on offense he mainly plays off his motor and athleticism: it's extremely difficult to keep him away from the basket at the youth level of competition, something even more highlighted by his high-level aggressiveness and intensity. Nzosa has very good coordination to catch and finish inside, where he also shows some decent touch around the rim, and his high point of release makes difficult for the defense to contest him. A terrific rebounder thanks to his quickness, length and athleticism, he crashes extremely hard the boards on both ends of the court and is able to rebound the ball outside of his area.

On defense Nzosa has to work on his awareness, but he can easily make up for his positioning woes with his outstanding physical tools. He has excellent mobility and quickness in the halfcourt, and his length and explosiveness allow him to bring great intimidation in the paint.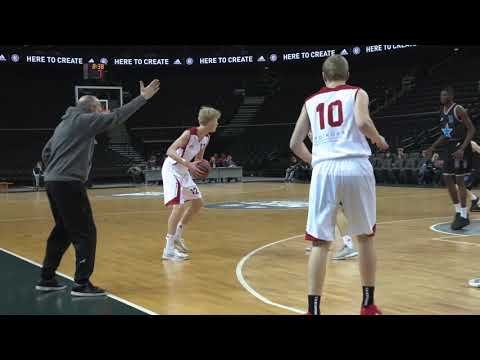 HISTORY
2016/17: Stellazzurra Rome (Italy)
2017/18: Stellazzurra Rome (Italy)
2018/19: Stellazzurra Rome (Italy)
2019/20: Unicaja Malaga (ACB, Spain)