PROFILE
Adidas Next Generation Tournament Valencia - December 2019

By Biel Colominas

Badji is one of the most physically gifted players you can see thanks to his combination of size, length, frame and athleticism. He has a terrific impact on defense as a rim protector, bringing huge intimidation with his elite shot blocking ability (5 blocks per game). He has potential to switch on ball screens thanks to his above average agility and quick feet, but he still needs to improve his fundamentals. Offensively, he is very raw in terms of IQ and skills, as he basically scores off dunks after catch-and-finish situations or offensive rebounds; he misses lots of dunks due to a bad leaping timing though. He should have a major impact on rebounding, has poor focus on boxing out.


U18 Spanish Championship - May 2019

By Biel Colominas

Badji already has body and athleticism suited for professional basketball. He has amazing athleticism and moves extremely fluid and agile on the court considering his size. Elite instincts as a shot blocker thanks to his wingspan and explosive leaping ability, being able to block shots with either hands and he can easily leap consecutively. He tends to bite too much on fakes though. His good lateral mobility and low center of gravity allow him to stay with smaller players and switch on screens. Poor focus in off ball defense, and decision making on when to block shots can improve. Runs the floor really well in transition. He basically scores only after offensive rebounds or being assisted, his hands have to improve a lot though. He has not a reliable skillset in the low post, but he showed flashes of promising actions with some spin moves or a shot after facing up. He must improve as a free throw shooter (6/15), but his form looks ok. He should be more focused at the time to box out, as he basically grabs rebounds because of his size, length and athleticism. Averaged 9,6 points, 5,6 rebounds (2,4 offensive) and 2,8 blocks, while shooting 30/48 from the field (19 out of 30 were dunks).


Young Guns GBA Invitational 2019 - February 2019

By Eugenio Agostinelli

The Senegalese late bloomer was the main attraction of the tournament, as he displayed extremely wild skills but an enormous upside, mixed with a thunderous athleticism. He averaged 10.3 points, 6.3 rebounds and almost 3 blocks per game, shooting 65.6% from the field.
Badji's frame is tremendously wide, and it was hard to match in that competition: long arms and an outstanding explosiveness, mixed with a good body balance when he has to grab and finish in transition. It comes hard to him to create his own shot: his skillset and touch from inside the paint are still raw, as he mainly scores out of offensive boards, with powerful dunks moving behind defense.
His defensive effort is something that can be further improved: he already is a shot-blocking machine, but his timing for jumps is still random, and this problem comes up also to grab rebounds. Badji's footwork is weak, as he easily loses his balance while sliding, and he struggles when he has to close out and recover.
He had to deal with foul trouble during the tournament, and this is something that he must learn to control. He tried a couple of midrange jumpers during games: his motion is not broken at all, but he's still far from being a threat.




By Luka Drca

7'1 center. Elite athlete. Long and Explosive. Light on his feet. Lacking some strength and lateral quickness. Runs the floor well.
Mostly scores of the put backs and assist. Reads the game well and follows his guards. Not consistent free throw shooter even though his shooting mechanics look okay. Tries to be physical. Doesn't have post game.
Defensively he is a monster on this level. Tries to block everything. Uses his length when switching on the guards. Can guard 1-5.
This kid has a huge upside potential but he needs to improve his skill set and shooting. Bright future is in front of him.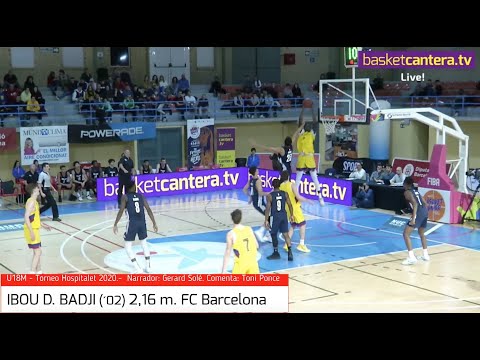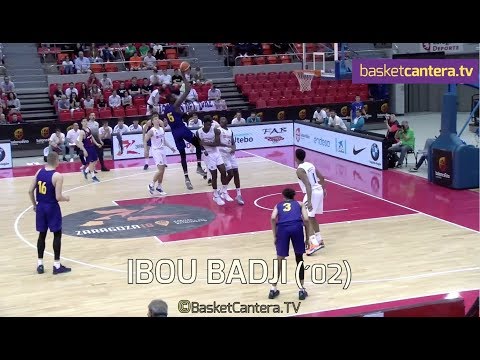 HISTORY
2017/18: NBA Academy Africa (Senegal)
2018/19: FC Barcelona (ACB, Spain)
2019/20: FC Barcelona B (LEB Plata, Spain)
2020/21: FC Barcelona B (LEB Plata, Spain)
2021/22: FC Barcelona (ACB, Spain)