PROFILE
FIBA U18 European Championship Division B - August 2019
Tiny point guard with still a baby face and an extremely undeveloped frame. Strong personality, leader. High basketball IQ, plays at different speed, keeps his head up. Excellent passer. Advanced ball-handler and P&R player for his age. Can really shoot, has deep range. Still struggles as a finisher, doesn't go much inside.


FIBA U16 European Championship Division B - August 2018
Quick and creative point guard with excellent personality for his age. Still tiny, late bloomer physically. Has good pace with the ball, changes speed easily, keeps the dribble alive. Ball-handler with excellent court vision and timing as a passer. Lefty shooter with deep range, needs to improve his shot selection. Can't get into the paint at this stage of his development, finishes either with a pull up jumper or a floater.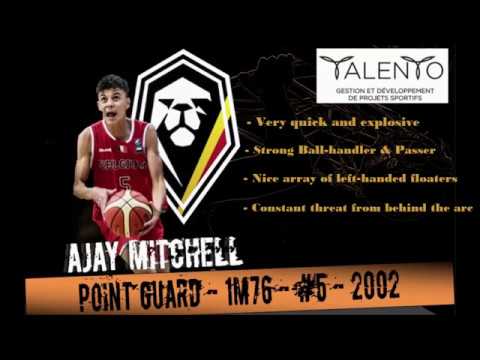 HISTORY
2017/18: Spirou Charleroi (Belgium)
2018/19: Spirou Charleroi (Belgium)
2019/20: JSF Nanterre (France), then moved to Limburg (Belgium)
2020/21: Limburg (Belgium)
2021/22: UC Santa Barbara (NCAA, USA)
2022/23: UC Santa Barbara (NCAA, USA)
2023/24: UC Santa Barbara (NCAA, USA)