PROFILE
Konstantinos Mitoglou, is a 6-foot-10, 216-pound, power forward with nice touch, range and solid hoops IQ. In addition to his solid frame, Mitoglou owns a 7'2 wingspan while he's well coordinated and runs the floor well and hard for a man his size.
Mitoglou is big man who can play very well the Pick n Roll game as he can shoot from either the mid range or the three point line (he prefers to shoot from the top), or roll hard and finish around the basket thanks to good touch and hands. He changes speeds very well and likes to set drag screens in transition; he's very hard to guard as Mitoglou can roll, pop, put it on the floor or move it efficiently.
He possesses very good handles for a 6'10 player (he was guard for all of his young career) and sports a high release point on his jump shot. He's very active and effective on the glass thanks to nice timing and long arms. Mitoglou fits well in almost any kind of offensive system, he can run the floor and beat his man in transition whereas he's smart and has a solid understanding of tactics in the half court set.
Mitoglou is by no means a finished product as a basketball player as there are still some aspects to improve upon. For a player with that kind of size and frame he should be playing more in contact that he currently does. Even though he does have good moves in the post, Mitoglou doesn't like contact and prefers to face up. If he embraces contact it will be even more difficult to play against. It's a matter of mentality, not lack of strength; he needs to be taught and understood that he has the body to be more of a factor inside. There's also some work to be done regarding his footwork on the perimeter; Mitoglou is mobile enough but he still needs to learn how to stay in front of quicker and more skilled offensive players. He can guard the power forward position and even occasionally the three spot, but needs to refined his lateral movement and footwork outside the paint.
Mitoglou has perfect genes as he's a son of a former national team soccer player. He has the kind of character needed in order to become a pro basketball player. He's coachable, confident, listens and works hard.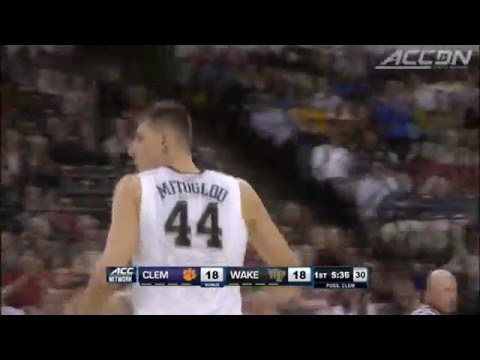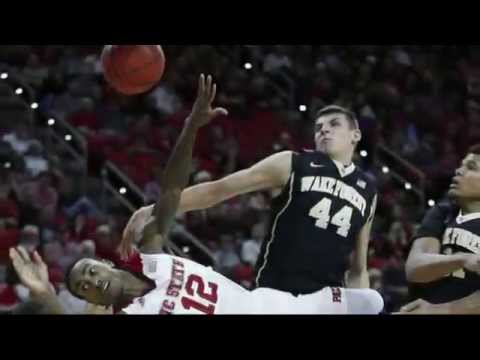 HISTORY
2013-2014: Aris (Greece)
2014-2015: Wake Forest (NCAA, USA)
2015-2016: Wake Forest (NCAA, USA)
2016-2017: Wake Forest (NCAA, USA)
2017-2018: Panathinaikos Athens (Greece)