PROFILE
Killian Tillie was the MVP of U16 European Championship 2014 in Riga, where France won the gold medal.

Body/Athleticism
Killian's body looks normal for a teenager. The big difference is his leaping ability that comes from his years playing volleyball and his long arms. Agile. Is interesting to follow if he will add muscle to his body or will continue with his normal upper body (not skinny).

Shooting
Tillie's shot is decent for his age. He does not use it a lot but when he does he has normal percentage. He elevates a lot for his jumpshot.

Position Offense
Tillie is not a scorer, a go to guy player. He is good in pick and roll situations when he receives close to the basket, and he is a quick finisher. He can finish with hooks or floaters but always finish quick. Sometimes shoot open mid-range shots where he is average. Tillie is not a good handler, but he does not try to drive often.
Defense/Rebounding
Tillie is a good defender, he is always in the right spot and now he usually guards power forwards. Where Tillie is superlative is in his rebounding ability. Tireless to go to offensive board, very good finding the spot and extremely quick to jump and get rebounds. Innate ability to rebound.

Miscellaneous
Brother of pro player Kim Tillie and son of Volleyball players, Killian choice one year ago to focus only in basketball. He arrived to play two games at France Espoirs League against players five years older than him.

Overall Rating
Killian Tillie is a very interesting prospect that maybe evolve to the small forward position or he upgrade his body and offensive skills to power forward position.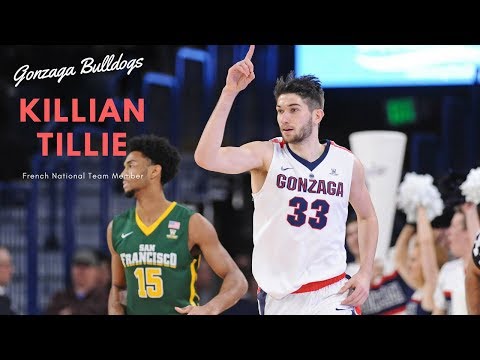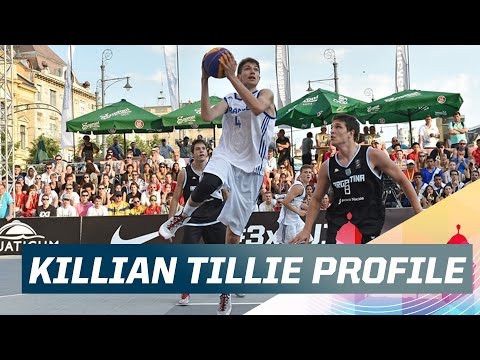 HISTORY
2013/14: Antibes (France)
2014/15: CFBB (France)
2015/16: CFBB (France)
2016/17: Gonzaga (NCAA, USA)
2017/18: Gonzaga (NCAA, USA)
2018/19: Gonzaga (NCAA, USA)
2019/20: Gonzaga (NCAA, USA)