PROFILE
Hoard is a skilled wing who possesses nice scoring abilities and huge athleticism. He has nice size for a shooting
guard to come along with a nice wingspan. He has a nice frame to come along with adequate strength and solid
athletic tools in terms of explosiveness and leaping ability.

Hoard's main strength on the offensive end is his ability to drive attacking the rim. Either when attacking from
outside-in or inside-out, Hoard is capable of scoring the basketball like few players of his age can do.
He possesses a nice skillset having the ability to handle the ball and play as a few players of his size. He's a great
penetrator and in transition as he has the ability to lower his hips and his dribble and then explode to the rim.
He has shown versatility on the offensive end, above average athleticism and huge upside as a shooter.
He seems like the perfect guy for a dribble drive offense in which he takes advatage thanks to his innate intention
to attack the basket and read the defense accordingly.

In defense, he has enough size and length to bother shooters and good lateral speed and stance to stay in front of
quicker guys. He needs to put more attention in his match ups although he can defend players faster than him
because he can recover on time to use his great timing and wingspan to block the shot from behind.

Hoard has all the tools to become an all-around player.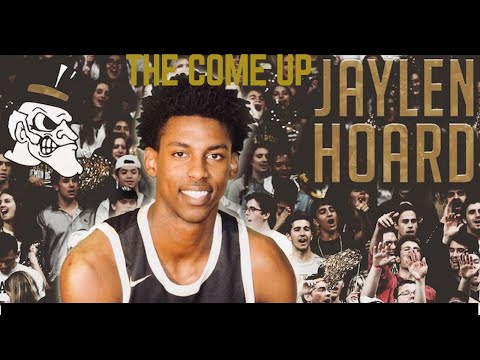 HISTORY
2014/15: Castelanu Basket (France)
2015/16: INSEP (France)
2016/17: Wesleyan Christian Academy (USA)
2017/18: Wesleyan Christian Academy (USA)
2018/19: Wake Forest (USA)