PROFILE
By Ludovico Basso

Athlete/Body:
Elite size at 6'10 but with average wingspan. Mobile, moves well around the court but has limited quickness. Great footwork considering his body but lacks of verticality and explosiveness, has to improve his fluidity on lateral movements.
Needs to add strength in order to better absorb contact and translating his game to pro level.

Offense:
Sandro is versatile big who mostly plays face up. Uses his excellent ball handling skills to initiate the offense or taking his defender 1v1 starting outside on the perimeter. Hasn't shot the ball well so far this season, his percentages are down compared to last season but he displayed the potential of being a stretch big down the line.
His shooting mechanics aren't perfect, but he requires little effort to let it fly and this should allow him to be a reliable shooter even when his legs are tired.
At his best when defenders are forced to close out on him, he makes great use of his skills to create offense. Moreover, thanks to his basketball IQ and court vision he's capable of playing point-forward to relieve pressure off ball handlers. Has shown the ability to get his teammates involved, making the right reads when catching the ball on the move on short rolls or when finding cutters.
Though he's excels at taking his opponents off the dribble, he struggles to finish against vertical defenders, his inability to explode at the rim makes him an average finisher around the basket and in dunker spots.
Lastly, he's not a rim runner and he's not suited to play in fast-paced environment.

Defense:
Not a defensive presence, can't protect the rim neither guard out on the perimeter. Struggles defending in PnR actions, especially on contain/drop coverage assignments. Has shown some potential when switching thanks to his footwork but must improve his positioning/angles, elite guards easily turn the corner against him.
Awareness when defending off the ball has room for improvement as well, looks lost at times on rotations and when he has to sag to prevent drives to the basket.
Below average rebounder, not physical under the glass.

Summary:
If Mamukelashvili has a chance of being a lottery pick, it's definitely not because of his defense where he has a few shortcomings he must address.
Instead, thanks to his swiss-knife skills set, his huge offensive talent is what could give him a shot at NBA level. This being said, considering his limited athletic tools and upside, he projects to be a late second rounder at best but could really thrive in other leagues.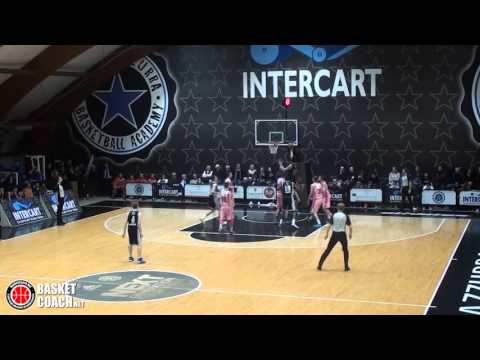 HISTORY
2014/15: Angelico Biella (Italy)
2015/16: Angelico Biella (Italy)
2016/17: Montverde Academy (USA)
2017/18: Seton Hall (NCAA, USA)
2018/19: Seton Hall (NCAA, USA)
2019/20: Seton Hall (NCAA, USA)
2020/21: Seton Hall (NCAA, USA)