PROFILE
November 2019

Playing as a Power Forward in his junior year in Tennessee, Pons became a very important player for his team comparing to his freshman and sophomore season. He is, probably, the best athlete in NCAA basketball thanks to his quickness and a ridiculous leap. He also improved his mid-range shot and shows some potential on his three-point jumper. But he still lacks of IQ, so his impact in the game, beyond the physical standpoint is very low. Has a complicated relationship with the ball; he is a bad catcher, especially in movement. and he barely dares to bounce the ball. On defense, he could defend any guard on the country thanks to an absurd quickness sliding his feet and he is a tremendous rim protector. But, again, his lack of understanding limits him also as a rebounder and he is not as devastating as you would expect defending in the zone: he is not a solid presence and lacks of strength in his upper body compared to his other excellent physical tools.


FIBA U20 European Championship Division A - July 2019

Passes the eye test as always from a physical and athletic standpoint: impressive athlete with above
average explosiveness and a long, wiry frame. Never aggressive enough though, will make some power
plays here and there but for the most part he just floats around. Has no ball skills, below average for
everything which concerns passing, shooting, dribbling; no scoring range either, right now he can be a
defensive specialist who scores out of cuts or filling the lanes in transition.


By Jordan Sensi

Body / Athleticism
Yves Pons is simply the best European prospect of his generation from an athletic point of view. His arms and his huge upper body are ridiculous for his age, he also has big hands and a decent wingspan. He is explosive, can get to the rim very quickly thanks to a quick first step, and he can fly high. His speed, his verticality, his solid frame and his motor help him a lot to dominate his age category. Finally, when he attacks the rim, his excellent body control and his long hang time make him nearly unstoppable. The only negative point is his poor coordination that makes him sometimes lose his balance. But, overall, Pons is a physical monster and the scariest is he looks still under development and has not his « adult –body » yet.

Offense
Considering his physical tools, Pons is obviously a great player in penetration, the major part of his points are scored in the paint. In his age category, Pons is able to score in the paint as easily on halfcourt offense as on transition, he also can score after the contact for the and one thanks to his athleticism. He is left-handed and prefers going on his left when he attacks the rim.
To score he needs to receive the ball in movement because he is not a good one-on-one player, his ball-handling is not good enough for a shooting guard yet and his average footwork does not help. He is very limited in offense because he can only score in the paint, he is not a consistent free throw shooter, and he is clearly not a threat outside the paint. His shooting mechanic is really bad, only pushing the ball with the left hand, his right hand is nearly no used such as his legs. Consequently, most of his shots are too flat and too short. Another concern regarding his position is his unability to create for others and for himself.

Defense / Rebounding
Surprisingly, Pons is not a good defender, but he owns a great potential on this end of the floor. When he will know how to use his athleticism, he will be great to put a huge pressure on his opponent, mainly when he will finally decide to defend with intensity. Right now, he is just a correct off-the-ball defender, and he is interesting when he helps under the basket because of his ability and his feeling to block shots. He also has an interesting feeling to steal passes. But, he always has his arms down. He is not a good one-on-one defender, and his lateral quickness is astonishingly slower than expected. Last point, he uses to give too many fouls every games.
Yves is an excellent rebounder for his position. His amazing verticality is a great asset, such has his opportunism. He uses to take a lot of defensive and offensive rebounds every games, and he is already very focused about the boxing out part.

Miscellaneous
Yves Pons is still a young player but he has the game of a small forward in the body of a shooting guard. We maybe will econsider his position in the future if he grows up because now at only 6'4 he can not play at the 3. Otherwise, he is still in development but right now he has a poor basketball IQ

Overall
Right now, Yves Pons is a physical beast, certainly the best prospects of his generation by far from this point of view. Thanks to these skills, he dominates the game and he is a major player. Nevertheless, his game is still poor on both ends of the floor and needs to seriously work if he wants to become more than just a role-player. The major question about him is his size, he definitely has not the game of a shooting guard but can not play at the small forward position standing at only 6'4.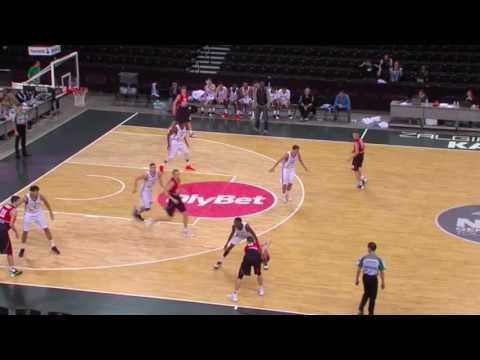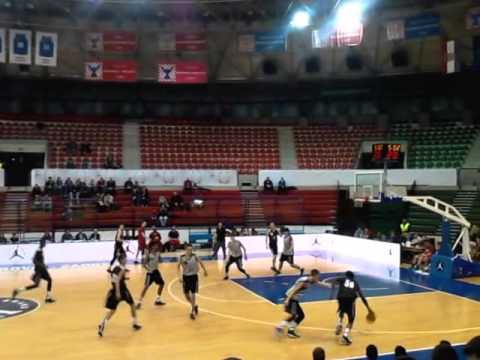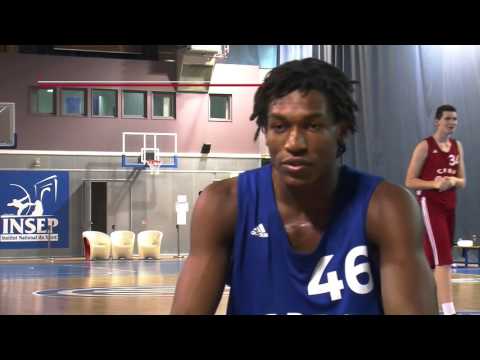 HISTORY
2015/16: INSEP (France)
2016/17: INSEP (France)
2017/18: Tennessee (NCAA, USA)
2018/19: Tennessee (NCAA, USA)
2019/20: Tennessee (NCAA, USA)
2020/21: Tennessee (NCAA, USA)