PROFILE
By Jordan Sensi
Body/Athleticism
Doumouboya was born in late December 2000 but he passed the eye test easily. It looks like he is 3 years older than he really is, his upper body and his arms are already strong, and he has a decent wingspan. He is an athletic player with verticality and explosiveness and his coordination is excellent for a player at his age and his height.
Offense
Doumbouya already has very interesting scoring tools. Today he is able to play at the 4 and at the 3 and it will be the same later. He can post up players thanks to his strength and then he can score a hook shot, attack the rim or even take a turnaround jumper with a surprising of touch. He can also attack the basket straight lines and either finish hard in the paint or finish with a soft lay-up.
He started basketball in 2013 which explains his lack of understanding on the floor and poor off the ball movements as well as a below average ball handling skill. He also has no scoring range so far and no mid-range game. His shooting mechanic is not bad but there is no rotation on the ball.

Defense/Rebounding
Doumbouya is a defender first now and in the future. He has a big potential on this end of the floor and already is used as a stopper. He can defend on every position from the 2 to the 5 but he also is very good in help situation and blocks lots of shoots thanks to an excellent timing. This to his frame he has a big physical impact on his opponent and always plays hard.
However, once again his lack of basketball experience is obvious, and he sometimes makes big mistakes in defense. At the moment he totally lacks defense understanding.
About the rebounding aspect, he has interesting tools but does not use them a lot in the defensive end. He is a good offensive rebounder, and often score second chance points with tip-in.

Miscellaneous
As we said, Dombouya started basketball in 2013, his lack of experience is obvious but his level is already interesting and it is not a coincidence if he entered the INSEP one year earlier.

Overall Rating
Doumbouya is a beast with a huge potential. Despite he is born in late 2000 and has a tiny basketball background he is the best player of the U16 INSEP in this late season alongside players like Yves Pons and Sofiane Briki.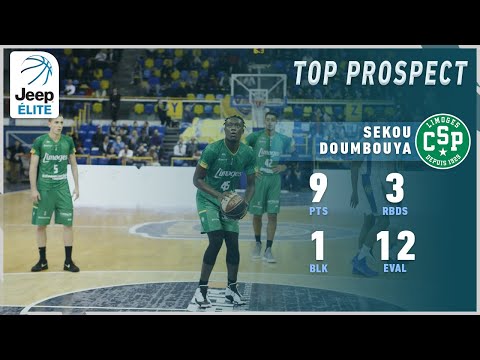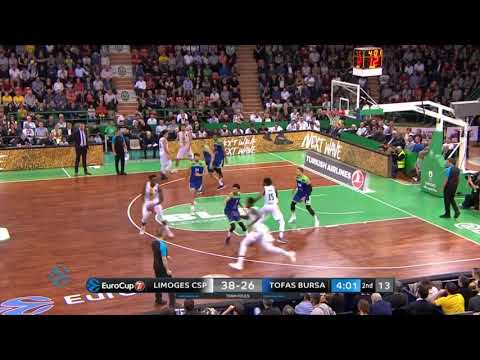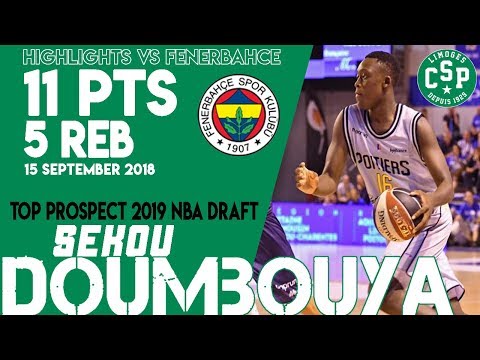 HISTORY
2014/15: INSEP (France)
2015/16: INSEP (France)
2016/17: Poitiers (France)
2017/18: Poitiers (Pro B, France)
2018/19: Limoges (Pro A, France)