PROFILE

FIBA U20 European Championship Division A - July 2019
By Luka Drca
Was named in the All-Tournament Team. Averaged 11.9 points, 3.7 rebounds, 6.4 assists. Solid quickness and explosiveness, plays at good speed for his size. Modern PG, able to both pass and score. Driver both ways. Struggles finishing through contact. Needs to improve three-point shooting, has improved as a shooter but he's still streaky. High-level vision, quick decisions coming out of the P&R. He has good feet for his size on defense.


2017 Basketball Without Borders Europe
Alocen has a great frame for his position which is filling up nicely. He's a composed point guard which high-level vision and P&R skills, who can also get into the paint at will at this level of competition, thanks to his frame and first step. He showed promising improvements in his outside shot, hitting shots from outside coming out of the P&R and with decent form.


First Evaluation
Body/Athleticism
Alocen has already a good size for point guard position being at his age taller than the other guards. Being a tall point guard does not make him slow, Alocen possesses a nice speed and explosiveness. He is still in development but already has a fantastic body frame.

Shooting
The part of the game where Alocen should step up is in his shooting skills. Not a bad shooter in mechanics terms but he does not have confidence to shoot regularly.

Position Offense
Alocen is aggressive to the basket point guard that generates to himself and his teammates. He loves to push the ball in transition and has great change of speed and ball-handling skills to easily beat his man and get into the paint. He is a good finisher in the paint.

Defense/Rebounding
Alocen is active in defense, denying, helping and with an unselfish attitude. He possesses good laterality speed and has no problems to guard smaller and quicker guards than him. He is smart to get deflections and steals.

Miscellaneous
Carlos Alocen is the son of a former pro player Alberto Alocen. Carlos was the MVP of the U15 Torneo dell'Amicizia playing for U15 Spain.

Overall Rating
Carlos Alocen is a talented and skilled point guard that scores with ease. He also generates from one on one situations and picks to his teammates thanks to his passing abilities. One of the top Spanish prospects and probably the most talented.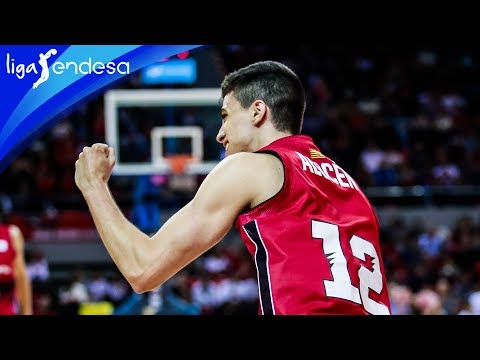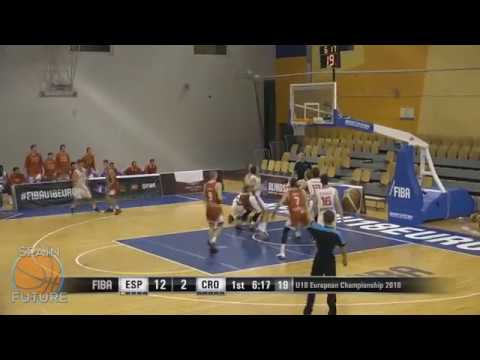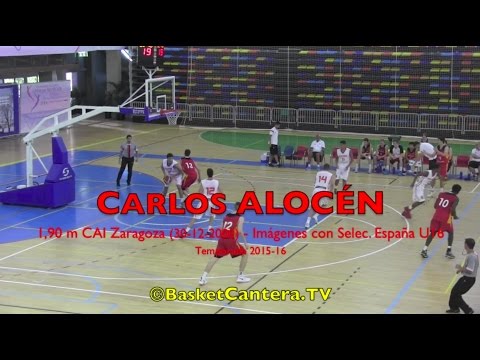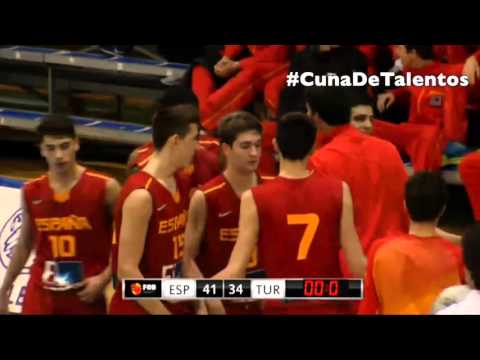 HISTORY
2014/15: CAI Zaragoza (ACB, Spain)
2015/16: CAI Zaragoza (ACB, Spain)
2016/17: Tecnyconta Zaragoza (ACB, Spain)
2017/18: Tecnyconta Zaragoza (ACB, Spain)
2018/19: Tecnyconta Zaragoza (ACB, Spain)
2019/20: Casademont Zaragoza (ACB, Spain), loaned by Real Madrid (ACB, Spain)
2020/21: Real Madrid (ACB, Spain)
2021/22: Real Madrid (ACB, Spain)