PROFILE
Body/Athleticism
Eboua has a tremendous athleticism and strong body. His wingspan is also impressive. He has high speed in open court and explosiveness in his moves. Good thing about his body is that looks not fully developed and has room to become a beast in athletics terms. His coordination is below average but is not poor.

Shooting
Eboua possesses a nice jump-shot. He can shoot in both ways off the catch and off the dribble being successful shooting pull-ups jumpers. The arch of his shot is a bit higher but the release is pretty good. Eboua has no problems to shoot from any spot on the court, with a long shooting range.

Position Offense
Eboua will be a swingman but sometimes he spends time at low post where he gets advantage thanks to his physical superiority. He has decent moves at low post anyways. His one on one skills are still raw when he plays at perimeter, his ball-handling is poor and he barely uses his left hand. His basketball IQ is low, he is a turnover prone and he has problems invading teammate's space in offense.

Defense/Rebounding
Even he has attitude and intensity he is not a great defender. His laterality is poor and he is beaten often in isolation plays. He blocks some shots and is a solid rim protector thanks to his long arms and his athleticism. He is a good rebounder for the same reasons.

Miscellaneous
Paul Eboua was selected to participate at Mbah a Moute Basketball Camp 2014 in his hometown in Cameroon.

Overall Rating
Paul Eboua is an interesting raw prospect that have tools to become an elite player if he polishes his skills and learn the game in a natural evolution.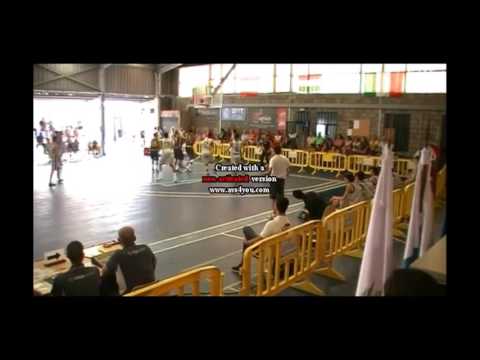 HISTORY
2015/16: Stellazzurra Rome Basketball Academy (Italy)
2016/17: Stellazzurra Rome Basketball Academy (Italy)
2017/18: Stellazzurra Rome Basketball Academy (Italy)
2018/19: Roseto Sharks (A2, Italy)
2019/20: VL Pesaro (Serie A, Italy)