PROFILE
Karim Jallow is an interesting prospect that impacts the game by use of his athleticism and continuously active motor. His activeness and great use of length and speed allows him to affect the game at all times.

As of now his ability to shoot the ball is a work in progress, displaying flawed mechanics and inconsistencies in his shooting motion. Specifically Jallow's release is too high and his off-hand is on top of the ball, which leads to a low arching trajectory on his shot and a lack of rhythm. Setting his feet rather slow on his jump shots doesn't allow him to develop any rhythm on his shot either.

However, Jallow is a player who seems to understand how to play to his strengths, as he runs the floor well, and attacks the rim hard whenever he has the ball in a scoring position. Though showing improvement, he is still merely an average ballhandler. However, he is rather effective off of the bounce, utilizing a quick first step with the ability to get to the rim whenever he wants. In addition Jallow is a finisher, who tries to score aggressively above the rim, having produced numerous highlight plays in games.

Usually Jallow is tasked with defending the opponent's best offensive player, ranging from guards to both forward positions. While his lateral quickness allows him to ably defend perimeter players, his length and strength paired with his knowledge of body position allows Jallow to effectively handle power forwards on the defensive end.

Though he is still rather raw in terms of his skill set, Jallow has been able to perform very effectively on both the offensive and defensive ends. A player that seems to always play extremely hard, Jallow impacts the game through his motor alone. Given his skill set and development at this point he looks as though his future will be as a role player. However, taking account he possesses great versatility on both ends of the floor, he projects as a player producing effectively on a very high level.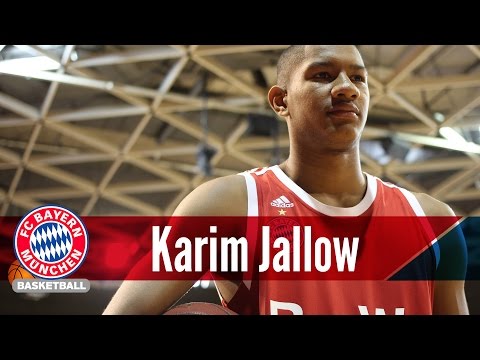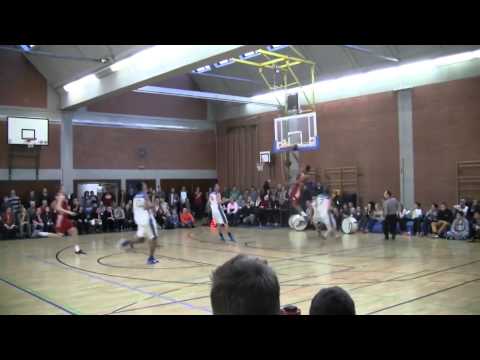 HISTORY
2013/14: Bayern Munich (Germany)
2014/15: Bayern Munich (Germany)
2015/16: Bayern Munich (Germany)
2016/17: Bayern Munich (Germany)
2017/18: Bayern Munich (BBL, Germany)
2018/19: MHP Riesen Ludwigsburg (BBL, Germany)