PROFILE
FIBA U18 European Championship Division A - August 2019
Wagner didn't have his best showing in Volos, but was still able to perform some impressive flashes of his potential and to have a generally solid tournament. He showed the best things in transition, being able to push the ball hard right off the defensive rebound, attacking straight to the basket and finishing above the rim with some impressive plays. In the halfcourt he wasn't playing much on the ball, and at the same time had a bad shooting stretch while playing off the ball, finishing with only and overall 3/24 (12.5%) from three point range and 15/24 (62.5%) from the free throw line. The length, athleticism and fluidity, together with his ball skills, make him a highly intriguing prospect, even though he still has an undeveloped frame and struggles to deal with physicality.
Body/Athleticism
Wagner possesses decent size and length for a wing player, but looks as though he has a lot of room to grow quite an amount in the future. While he is not overly quick at this moment, which is partly due to him not having his legs back completely because of an extended injury period preceding the second half of this season. Wagner displays a good frame and looks as though he projects as a tall wing.
Shooting
Wagner shows decent touch on his jump shot, although at this point he still pushes the ball more than anything else. His stance is rather wide which somewhat hinders him as a threat off the dribble, as it slows down his shooting motion. While he actually has shown the ability to shoot the pull up jumper in the past, lately he developed into more of a catch and shoot player.
Position Offense
Wagner plays all perimeter positions at this moment with the freedom to create, almost as he chooses and the ability to operate from the lead guard position. Though still looking somewhat slow, Wagner shows the ability to drive to the basket almost at will. He seems to understand angles and the use of hesitations to beat his counterparts. He is a good passer who often finds the pass before the assist and initiates plays and seems to have a very good feel for the game. Wagner has the ability and confidence to use either hand, as he uses creative ways to finish at times. His overall statistical output is not amazing, however over the last four games of the season he has displayed promising flashes as a scorer.

Defense/Rebounding
Wagner is very alert on the defensive end, especially as a help side defender. While he there are times he struggles keeping opponents in front of him, he has become more proficient in one-on-one situations as the season progressed. A decent rebounder, displaying good boxing out technique.

Miscellaneous
Wagner is the younger brother of Moritz Wagner who plays at the University of Michigan. Wagner is known to be an extremely hard worker. he was out of basketball for a year and a half, however after coming back in February he acclimatized and was invited to the training camp of the U16 Germany national team during the NBBL Top4 weekend.

Overall Rating
Franz Wagner is a wing player with a good frame and great size for either wing position at this age. He projects to have prototypical size for the small forward position and displays quite the skillset as well. A very promising young player, it will be interestin to gauge his progress over the next few years.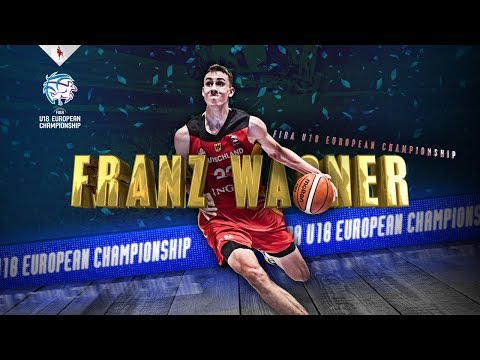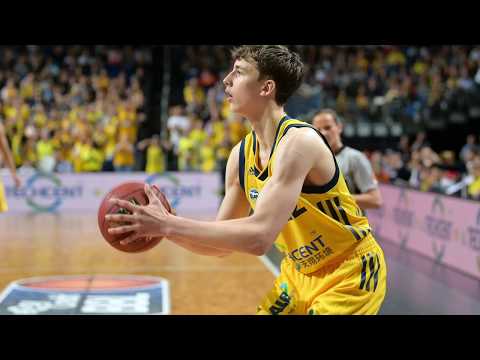 HISTORY
2015/16: ALBA Berlin (Germany)
2016/17: ALBA Berlin (Germany)
2017/18: ALBA Berlin (Germany)
2018/19: Lokomotive Bernau (Pro B, Germany), loaned by ALBA Berlin (BBL, Germany)
2019/20: Michigan (NCAA, USA)
2020/21: Michigan (NCAA, USA)