PROFILE
FIBA U20 European Championship Division A - July 2019

By Luka Drca

Sized wing with elite shooting ability. Quick and high release, consistent form. Takes more threes than twos, but he's a versatile shooter being able to score both off the catch and off the dribble. No hesitation in shooting. Lives out of his jump shot, doesn't attack the rim to score. Has good vision and timing as a passer, even though most of the times tends to shoot. Improved as a ball-handler, but lacks burst. His focus on defense comes and goes. Averaged 14.6 points, 5.7 rebounds, 1.7 assists.




By Algimantas Bruzas

Body / Athleticism
Lukas Uleckas has lean body and stands out by his long arms. His build, especially upper body is still not matured. That often highlights when he faces more matured and stronger opponents. He lacks explosiveness in his legs, has weak first step and lateral movement, which becomes very evident in avoiding screens situations. However, his lean body type and long arms suggest that he has potential to become a decent basketball athlete in a future.

Offense
Uleckas has primarily been a shooter. At U17 World championship, he attempted 59 shots and 45 of them was from three-point line. On offense, he is a player who mostly drifts on the sides of the court and waits for an opportunity to take a long range shot. Primarily, he is a spot-up shooter, but has the ability to shoot from a dribble. His stroke looks decent, but he tends to jump forward when attempting a shot. So for opponents its easier to close out these opportunities. While the long range shot is Uleckas main weapon on offense, he needs some work on his mechanics. At U17 World Championship he shot 36% from three-point line, but at U17 Lithuanian championship his 3PT percent was only 26%. When Uleckas receives a ball in a situation, where he has no space for long range shot, he likes to play one-on-one but is very limited in those situations. He avoids using his left hand on drives and finishing near the basket. He has some decent dribbling moves, but is very predictable. Mostly those situations end with a three-point shot from a step back or pull up or pass to a teammate. His lack of aggressiveness, explosiveness and ability to finish inside is reflected by two important numbers from U17 World championship: in 144 minutes on a court he attempted only 14 two-point shots (4/14) and 13 free-throws (8/13).

Defense
As mentioned above Uleckas has weak legs and slow lateral movement. That becomes a big problem on defense, where he struggles to avoid screens and stop opponents, when they changes direction on driving situations. Uleckas has a nice defensive stance, but when his opponent starts to drive, Uleckas often becomes knocked out of position. In some cases long arms compromises his lateral movement problems. Long arms helps on stoping drives, changing opponents shots and playing the passing lanes. Uleckas has a quite good understanding of the opponents movement on offense, so mostly he makes good decisions when to help and when to stay near his opponent. It is rare for him to lose his concentration on defense.

Miscellaneous
Uleckas has a loose cold-blooded character in a court. Often that translates to a lack of aggressiveness on offense, but becomes valuable in crucial situations, when he is not afraid to take responsibility and play one-on-one. However, it seems that he is too depended on his three-point shot and avoids situations, when he's forced to a contact. He likes to stay in his comfort zone and play safer rather than aggressive and creative.

Overall
Uleckas needs a lot of work on his ball handling, finishing, driving abilities. He needs to improve his explosiveness and lateral movement. However, his body build and good basketball IQ is a solid ground for becoming a decent basketball player.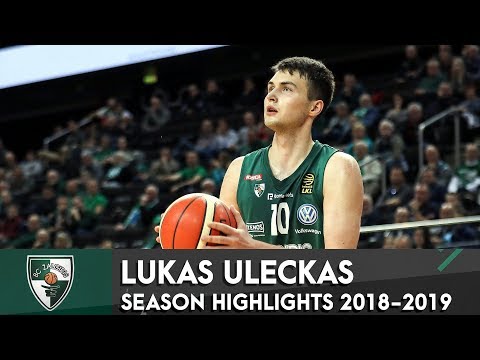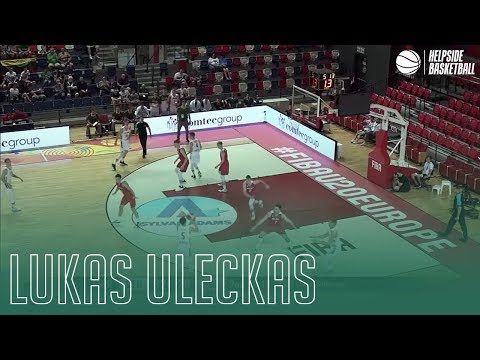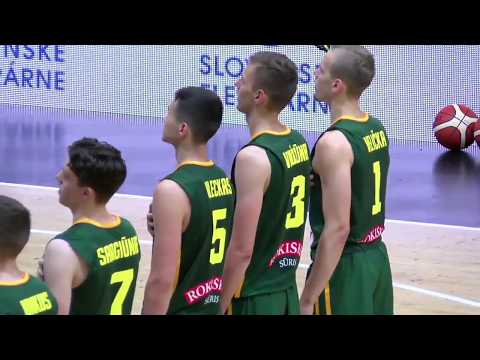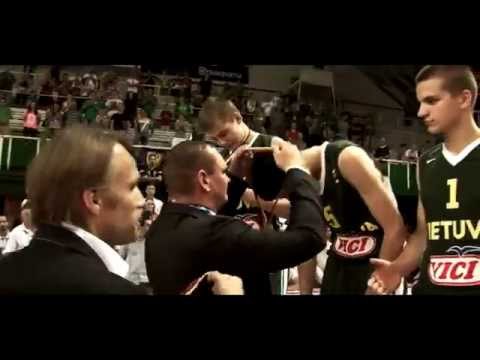 HISTORY
2015/16: Sabonis KC (Lithuania)
2016/17: Zalgiris Kaunas (Lithuania)
2017/18: Zalgiris Kaunas (Lithuania)
2018/19: Zalgiris Kaunas (Lithuania)
2019/20: BC Prineai (Lithuania), loaned by Zalgiris Kaunas (Lithuania)