PROFILE
2017/18 season

A shade under 6'10, Poirier is an athletic specimen with a solid frame, giving his length and strong bulk. He's extremely fluid and explosive, with high-level quickness and leaping ability for a big man.

Poirier right now is still raw on offense, relying more on his athletic skills to score rather than on a proper skillset: he's an efficient transition scorer who can easily run the court and attack the basket without the ball; he's effective cutting to the basket and is a very good option on P&R sets, since he sets good screens and has good awareness to roll and catch the ball in the paint. He's also a solid offensive rebounder, with the athletic skills to make consecutive jumps inside the paint and finish strongly above the rim.
With the beginning of the 2017/18 season, Poirier is trying to expand his range and play more on the perimeter: while he can hit the occasional mid-range jumper and looks fairly natural in putting the ball on the floor, he's an inconsistent shooter and lacks soft touch to score both close and far from the basket. His ball-handling skills are below average and he's turnover prone anytime tries to make more than couple of dribbles.
His lack of ball skills is plain also in his post-up game, where he shows to be uncomfortable putting the ball on the floor to enter his motion and lacks elite touch around the rim.

Poirier has intriguing defensive potential giving his quick feet, length, motor and ability to cover space in little time. He's a committed defender who can switch ball screens and guard opposing big men inside.

Still behind in his development, Poirier has intriguing upside and the physical and athletic profile to be an elite defender: it'll be interesting to follow his progress in the next couple of seasons, particularly if he can pick up some scoring ability on the offensive end.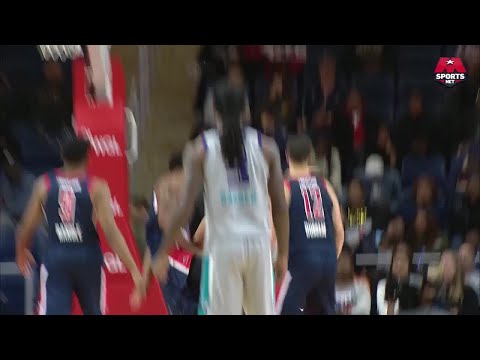 HISTORY
2014/15: INSEP (France)
2015/16: Cholet (France)
2016/17: Cholet (France)
2017/18: Charleville (Pro B, France))
2018/19: Capital City Go-Go (G-League), then moved to Reggio Emilia (Serie A, Italy)