PROFILE
FIBA U20 European Championship Division B - July 2019

By Biel Colominas

He was placed in the All-Tournament Team after averaging 14.3 points, 11 rebounds, 2 blocks and shooting 69.8% from the field. Center with wiry frame and huge length, he has an intriguing athletic profile considering his solid mobility, leaping ability and quickness, despite not having above average explosiveness. Queta brings huge impact on the defensive end thanks to his intimidation, shot blocking instincts and ability to switch and step out in ball screens. He is efficient when running the floor in transition, looks very fluid quick, even though doesn't always have the motor to do it on a constant basis. His offensive game is still a bit raw, being above all a scorer off dynamic situations who can easily play above the rim or finish with quite soft touch. However, he showed some glimpses of a better footwork near the basket, showing nimble feet to blow by his man. He lacks range as a shooter even though may have potential to expand his range.




Summer 2018

He also has developed his game nicely over the last year. Combination of size, length and mobility was often too much for this level of competition. Brings intimidation inside, finished with 9 blocks against Netherlands, averaged 14.1 points, 10.3 rebounds, 2.9 blocks in the tournament. Had some notable athletic play around the basket. His game is still improving but he had some intriguing flash of talent, has a feel for the game, solid touch in the paint, can hit jumpers from mid range.


Summer 2017

Queta is a 6'10 center with 7'2 wingspan. A mobile and fluid big man, he still has an undeveloped body but his frame will likely fill up very well in the future. His explosiveness is not great at this point at his development, something which will be interesting to track during his physical development.

Queta is strictly an inside player who lacks a significant range on offense, despite showing a decent form from the free throw line. He's still quite raw in terms of moves and ability to create his own shot in the low post, but has quite soft hands around the rim and can finish well inside the paint, keeping the ball high after the catch. He's more likely to score off second chance points or finishing dynamic situation, being an easy target for an entry pass at the youth level of competition and moving quite well on the P&R; he can also produce some point in the low post off power moves and thanks to his high release which is hard to contest at this stage.

On defense Queta is a factor at the youth level of competition, using well his length to contest shots inside the paint. He has decent mobility for his size and can step out to contain penetrations on the P&R.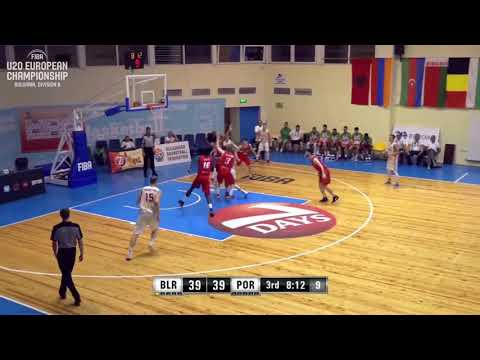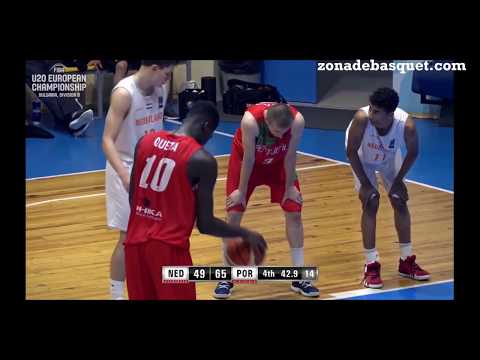 HISTORY
2016/17: Barreirense (Portugal)
2017/18: Benfica (Portugal)
2018/19: Utah State (NCAA, USA)
2019/20: Utah State (NCAA, USA)