PROFILE
BODY/ATHLETICISM

Simonovic is a 7'0 big man with still undeveloped frame. He lacks elite length and has a quite high centre of gravity, but moves extremely well for his size.
He's a very fluid and quick player who runs the court hard, shows great coordination and quickness in cutting and moving in the halfcourt, has good leaping ability and is able to stop in short space and explode to the rim.

OFFENSE

Simonovic is mainly effective as a P&R player on offense, an area in which he shows very good versatility: he's an athletic rim runner who can easily roll deep and catch the ball in the paint on the run, scoring easily around the basket and being able to finish above the rim; but he can also pop out quickly after the screen, using his quick and confident release to hit outside shots with ease off the catch. He's also a valuable option as a short roll player, showing good balance to stop in short space without traveling and proper vision to pass the ball out of the free throw area. When he pops out he has the ability to either shoot right off the catch or attack the closeout with two or three powerful dribbles, being comfortable putting the ball on the floor despite being mainly a straight-line driver.
He has good footwork in the low post, with a solid array of moves which allows him to spin around both shoulders or to face up to either shoot or attack slower big men. He has decent touch in the paint and can easily explode to finish with athletic plays close to the basket. The biggest limits in his post game are in his struggles to perform against physical contact: he tends to shy away when paired against bigger and stronger players, and his centre of gravity makes him prone to be pushed away and not be able to get a proper position.
On the perimeter Simonovic shows flashes of solid instincts and ball skills at the youth level, but he's still not consistent with his solutions and surely more comfortable playing inside the arc. His decision making is also shaky, and he'll need to improve his basketball IQ and show better awareness on the court.

DEFENSE

Simonovic has to find his defensive role and show more effort on this end of the court. He has decent mobility defending the P&R, but his positioning is overall not always proper. His footwork in the low post has to improve, as he struggles with his lateral quickness and tends to stay too high on his knees; the same lateral quickness issues make him less suitable to guard opposing power forwards on the perimeter.
The main issue he has on defense though is once again his lack of toughness and physicality: he gets constantly pushed in the paint and he's often outrebounded when matching up against stronger and tougher players.

OVERALL

Simonovic is still raw in his development as a basketball player, but his combination of size, athleticism, touch and shooting skills makes him highly intriguing and a possible prospect for the NBA level.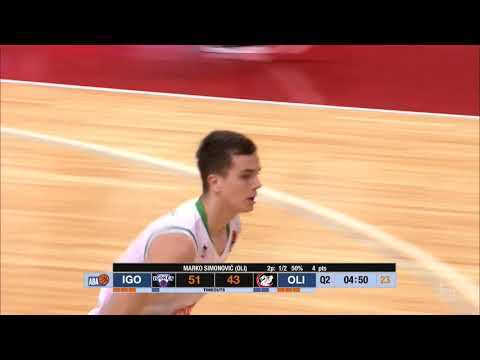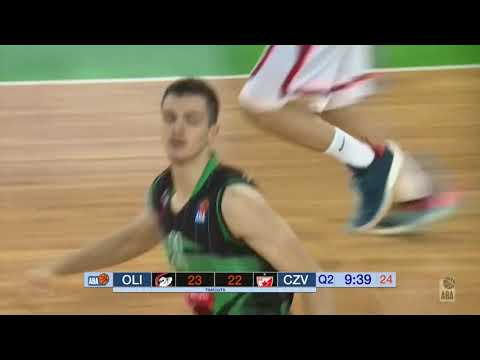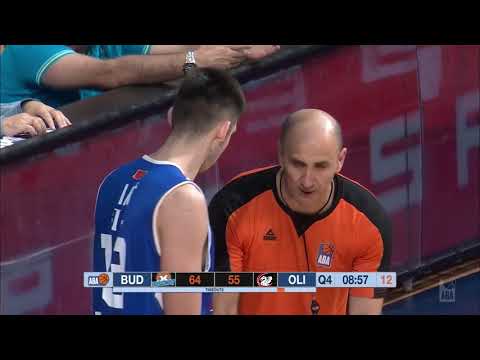 HISTORY
2015/16: PMS Moncalieri (Italy)
2016/17: PMS Moncalieri (Italy)
2017/18: Mens Sana Siena (Italy)
2018/19: Roseto Sharks (Italy), loaned by Olimpija Ljubljana (Slovenia), then moved back to Olimpija Ljubljana (Adriatic League, Slovenia)