PROFILE
2017/18 season

After a late growth spurt between 2015 and 2016, Sarr is now listed at 7'0. He's slowly filling up his still skinny frame and features excellent length. He's an extremely quick player for his size, runs the floor like a guard and has excellent coordination; he's also a very good leaper who can take off in short space either off one foot or two feet.

On offense Sarr still plays mainly off dynamic situations or facing the basket: with his still light body is easy to push him in the low post, and he doesn't look for post up possessions. He's highly effective as a cutter and P&R finisher, being extremely quick attacking the basket and able to finish easily above the rim; further improvement in his body would allow him also to become a better screener, as right now he's not much effective. Sarr is a good shooter off the catch, with a smooth and high release and a consistent range from beyond the arc: he makes spot up shots at a good rate and he's a threat on the P&P. As a stretch center, he's also solid in putting the ball on the floor to attack the closeout, and can finish at the rim if he has space to drive on a straight line.

On defense Sarr has intriguing mobility: he's still not fully comfortable guarding smaller players on the perimeter, but he has potential to become a great defender on ball-screens and switching situations. His reactivity and wingspan allow him to be able to defend one step closer to the basket, as he's still always on time to contest a jumper; his reactivity, length and quickness also make him effective on defensive rotations and contesting spot up shooters. He's a very good shot blocker thanks to his length, coordination and quick leaping ability, and he's comfortable blocking shots with both hands. He's still behind as a post up defender, he does a good job in walling up and contesting shots but it's still too easy to push him inside the paint.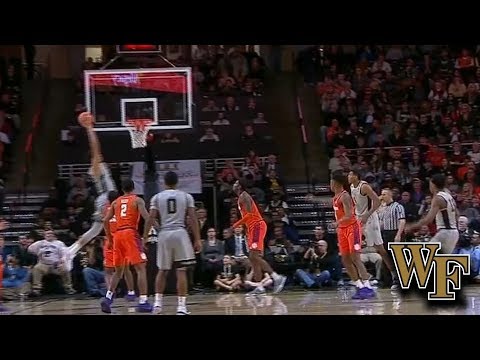 HISTORY
2015/16: CFBB Paris (France)
2016/17: CFBB Paris (France)
2017/18: Wake Forest (NCAA, USA)
2018/19: Wake Forest (NCAA, USA)
2019/20: Wake Forest (NCAA, USA)
2020/21: Kentucky (NCAA, USA)