PROFILE
Victor Wembanyama is an unique player and something unseen until this moment. Already a 7-footer with elite skills Wembanyama possesses all the tools to become the next big thing in the European scene. With an outstanding wingspan, Wembanyama is still undeveloped and his skinny and lanky body has plenty of room to fill in the next couple of years before to be able to make a prediction about his future position. Wembanyama plays actually as a mobile forward, posting up and attacking off the dribble from the arc. His shooting tools are a work in progress but is a matter of time that he develops a reliable jumpshot. His feel for the game is huge and he is adjusting his body to his skills in this stage of his career.

On defensive side he is not scare to guard perimeter players and he handles well guards thanks to his wingspan and his defensive poise. Wembanyama is a great rim protector with good feeling to block shots and great rebounding desire. Against stronger and more developed players he suffers to contain them.

Victor Wembanyama jumped to spotlight at U14 Spanish Minicup as a guest player for FC Barcelona. The Nanterre's player is part of a basketball family, his sister is a youth national team player and his mother is a former pro player.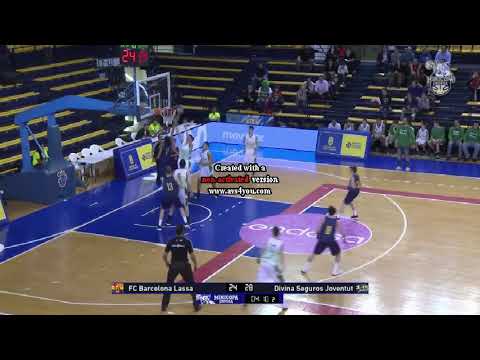 HISTORY
2016/17: JSF Nanterre (France)
2017/18: JSF Nanterre (France)
2018/19: JSF Nanterre (Pro A, France)
2019/20: JSF Nanterre (Pro A, France)