PROFILE
General overview- October 2022
Victor Wembanyama keeps demonstrating why he is the best prospect in the world. He is the nuclear piece of Metropolitans 92 team and does unreal things for a 2'20 player. He shoots and bounces the ball as a high level perimeter player. He has been working on his dribble and has lowered his center of gravity. He is also starting to develop his passing game off of short roll situations and can beat his opponents and get to the restricted area with ease. He is bulking up without losing the other characteristics that make him unique. Obviously, he is also a very dangerous lob threat with absurd catch radius.

On the defensive end he is already having a positive impact. The improvements he's made in areas such as motor or upper body strength are helping him to build around skills he already had like switchability or rim protecting. He has great instincts and timing and his next goal is becoming a better vocal leader and gain awareness of what happens around him. He understands pretty well the kind of tools he has.

General overlook - December 2021
Wembanyama continues to show why he's considered a generational talent. Now with Euroleague team Asvel, he took a step up on the competition level, facing the élite of european basketball. Standing at 7'2 and with giant length, Victor shows a very rare compilation of skills for a guy of his size. He has great IQ, tremendous coordination, ball handling skills, runs the floor and can space the floor well. Also, he's a huge threat on the pick&roll on 2 different levels: first, he's a perfect target for lobs, but he can also be a threat on the pick and pop, since his shot flows very naturally with a great form and extended range. Despite all this, his biggest weapon is still his defense. On that side he can really balance his team, being able to switch and guard multiple positions. On help defense, his huge reach gives him tremendous advantage to give contest outside shot, without losing range to his man on the paint. He's a tremendous rim protector - it's a very big challenge to finish at the rim with him on the court.
We can assess, from this transition to high tier basketball, that the natural next step for him will be to bulk up, since he's having some struggle dealing with physicality mainly on offense.

Adidas Next Generation Tournament Kaunas - February 2020
By Biel Colominas
Named in the All-Tournament team after averaging 15.8 points, 12 rebounds (3.3 offensive), 2.8 steals and 6 blocks. Wembanyama has a unique combination of size, length, coordination, skills and IQ, that make him one of the most intriguing players in Europe. Ridiculous ability to produce on offense for his team; effective in transition where he is great running the court, can also grab and go with impressive ball-handling ability and finish at the rim without turning the ball over. On half court, he has excellent footwork to create in the low post, is a good target for lobs and can shoot from mid and long range. His shooting form looks good, is natural and he has great touch as a shooter. But Wembanyama has the most important impact as a defensive anchor; his physical presence brings huge intimidation all over the half court, being an elite shot blocker thanks to his length, instincts and reactivity (set the new ANGT record with 9 blocks against Zaragoza).


FIBA U16 European Championship Division A - August 2019
Named in the All-Tournament Team. Unique prospect, by far the most awaited player in the tournament, fulfilled expectations in Udine. Incredibly tall and long but his frame is still developing. Ridiculous mobility and reactivity for his size, even though he clearly hasn't reached his athletic ceiling yet. Has some real ball skills, showed some flashes of impressive passing instincts and post moves, soft touch from mid and short range; excellent footwork on offense for a player his size. His shot has a promising form and looks quite natural, but so far is not reliable yet and will require some work on its motion. Impressive how he was able to be effective on both ends of the floor just because of his unique physical presence. On defense his reactivity and length were ridiculous, he brought unreal intimidation in the paint and ended up easily as the top shot blocker in the tournament. Averaged 9 points, 9.6 rebounds, 1.3 steals and 5.3 blocks.


First Evaluation
Victor Wembanyama is an unique player and something unseen until this moment. Already a 7-footer with elite skills Wembanyama possesses all the tools to become the next big thing in the European scene. With an outstanding wingspan, Wembanyama is still undeveloped and his skinny and lanky body has plenty of room to fill in the next couple of years before to be able to make a prediction about his future position. Wembanyama plays actually as a mobile forward, posting up and attacking off the dribble from the arc. His shooting tools are a work in progress but is a matter of time that he develops a reliable jumpshot. His feel for the game is huge and he is adjusting his body to his skills in this stage of his career.

On defensive side he is not scare to guard perimeter players and he handles well guards thanks to his wingspan and his defensive poise. Wembanyama is a great rim protector with good feeling to block shots and great rebounding desire. Against stronger and more developed players he suffers to contain them.

Victor Wembanyama jumped to spotlight at U14 Spanish Minicup as a guest player for FC Barcelona. The Nanterre's player is part of a basketball family, his sister is a youth national team player and his mother is a former pro player.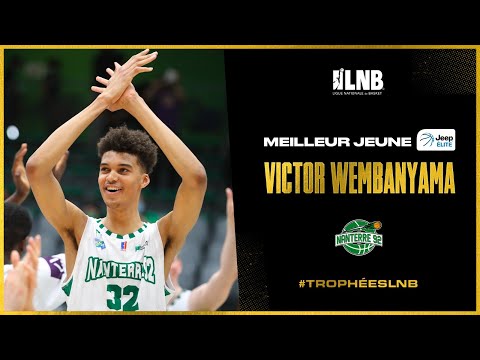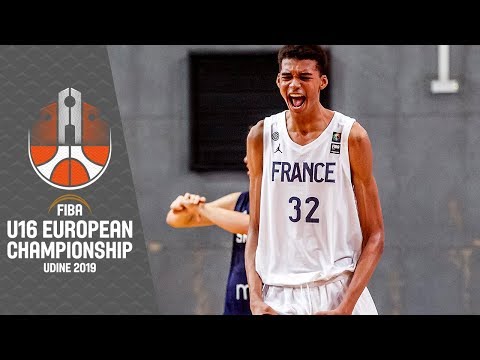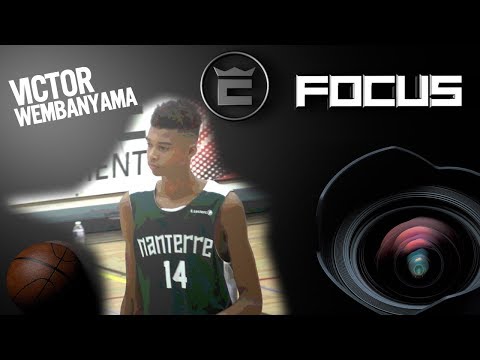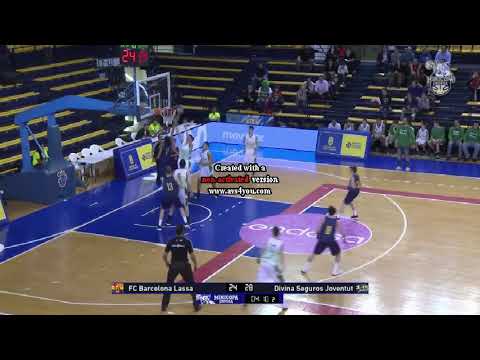 HISTORY
2018/19: Nanterre (Pro A, France)
2019/20: Nanterre (Pro A, France)
2020/21: Nanterre (Pro A, France)
2021/22: ASVEL Villeurbanne (Pro A, France)
2022/23: Metropolitans 92 (Pro A, France)