PROFILE
2018 FIBA U16 European Championship Division A
The youngest player in attendance, averaged 11.9 points in 25.7 minutes. Explosive scoring combo guard who handled the ball a lot for his team, has impressive personality for his age. Able to create separation with ease, natural shooting off the dribble. Has excellent change of speed. Decision making is still questionable.

2017/18 season
Urban Klavzar is a slasher combo guard with great athleticism. Klavzar possesses a good body frame, strong but a bit developed for his age. His size and the forecast not very optimistic about his growth could be a weakness for his future but his skills, ball-handling and the way that he uses to create advantages is already high. Offensively his main scoring weapon is the drive in one on one situation. Although his shooting technique and range is solid he barely looks for his shot, only in open and clear situations. His passing skills and creativity is remarkable. Defensively Klavzar looks committed and thanks to his power lower body and good laterality recoveries some balls to start the fastbreak.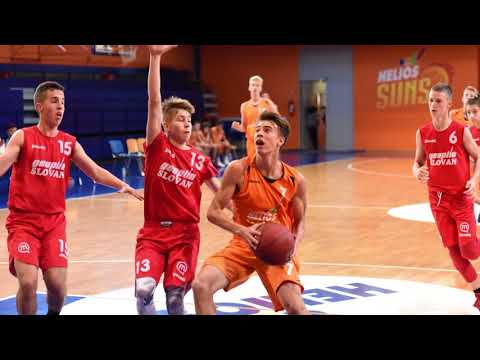 HISTORY
2016/17: Helios Domzale (Slovenia)
2017/18: Helios Domzale (Slovenia)
2018/19: Real Madrid (Spain)