PROFILE
Baltic Sea Basketball Cup - January 2020

By Biel Colominas

Veesaar is a highly intriguing player who has a unique combination of size, mobility and skills. He has a long, skinny and undeveloped body which looks like can add more inches. His coordination and body control are above average giving his size and age, looking very fluid and balanced with his moves on the court. Veesaar played mainly close to the basket, where he showed some impressive actions using high-level footwork and finishing softly with both hands. He showed some glimpses of perimeter skills, handling the ball and shooting but still needs to work on it. Defensively, he brings huge intimidation with his length and shot blocking instincts coming from the weak side; he has issues with his lateral mobility on the perimeter though.


FIBA U16 European Championship Division A - August 2019

One of the most intriguing prospects in the tournament. Skinny and long body with margin to fill it up. Runs
pretty good the floor and has a great balance. Doesn't shy away the contact but loses almost every match
up in the paint because of his lack of strength. A player to develop, showed glimpses of potential in almost
every area: not a skilled scorer yet, but has a nice footwork and an improved touch near the basket (51%
2P); turned the ball over trying to pass the ball but some feeds to his teammates in the post and after a
defensive rebounding were impressive and has a great ability to put the ball on the floor with surprising
handles for his size.


Baltic Sea Basketball Cup 2019 - January 2019

By Eugenio Agostinelli

Veesaar was one of the most interesting players in attendance. His body is extremely skinny and long but his balance seems solid: runs the floor very well, takes good position inside the paint but struggles getting closer to the rim with that lack of weight. He's not that skilled when it comes to score, but has room to improve a lot. Tries to fight for offensive rebounds with his length, has issues boxing out opponents and jumping to grab the ball on the defensive end. Interesting when he puts the ball on the floor: handles the ball surprisingly well, has decent footwork. Still a project but a very intriguing one.




Henri Veesaar is a promising forward with a lanky body and good basketball tools. His body is still undeveloped but his young game is already face up to basket. Veesaar suffers putting the ball on the floor to dribble due his low speed and poor athleticism but is a matter of time that he improves in this subject. Veesaar shows a very promising shooting mechanics with long range and good percentage. At the defensive end he shows activity and put a few blocks thanks to his long arms and a good timing. He gets beat by stronger players but he does not refuse the contact.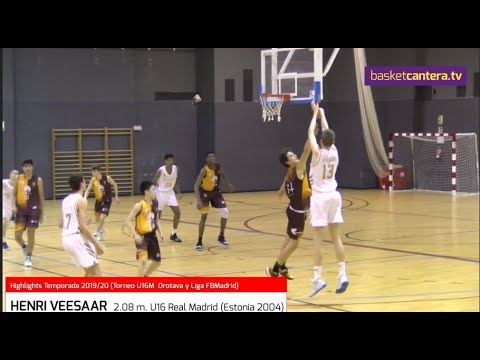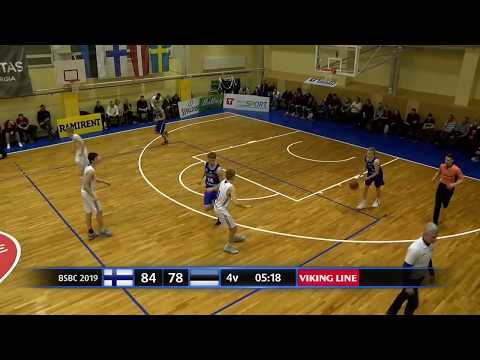 HISTORY
2018/19: Audentese SK (Estonia)
2019/20: Real Madrid (ACB, Spain)
2020/21: Real Madrid (ACB, Spain)