PROFILE
By Ludovico Basso

BODY
Solid athlete with good size for a two guard with narrow shoulders and limited wingspan. Not super explosive but he's a much better athlete than it looks, appears to have a solid lower body which allows him keep his balance through contact. Runs well in the open floor, does cutting and slashing with great fluidity.
Needs to add strength to his upper body, his work ethic will help in this regard as well as becoming a better overall athlete.

OFFENSE
Elite slasher in fastbreak and half court settings. Understands angles and uses his quick burst and change of pace to get by defenders, has a decent bag of tricks as far as head fakes and body fakes to shake his opponents. His touch around the rim isn't elite yet but has solid upside, at this stage he struggles to finish against bigger and taller opponents.
Projects as a great 3-point shooter, his mechanics are solid, the ball leaves his hand smoothly with good rotation. Defenders can't sag off him too much or he will let it fly without thinking twice.
One area where he'll need to improve it's his decision making and court vision, he's not a creator for others and a lot of his turnovers come from poor readings and trying to force shots. This being said, I believe his basketball IQ is good enough to make these adjustments as he matures and gains more experience at pro level.
His offensive upside will be proportionally direct to his ball handling and ability to create shots for himself off the dribble and in pull-up situations. Right now, Fedor's shooting capabilities are mostly limited to spot ups, Improving these aspects would make him more unpredictable therefore a bigger treat for the defense in a wider breadth of circumstances like PnR, pin-downs...

DEFENSE
Although Zugic's defense has shown signs of improvement in the last few months, especially when putting pressure on the ball, he's still behind on this end. What concerns the most is the ability of sliding his feet against pro-level guards/wings, his propensity to sit a stance has improved but still has ways to go as well as his understanding of rotations.
But, let's not forget he's only 17yo and already getting valuable minutes among the pros, monitoring his progress in the next year will be crucial to better project him at a higher level.

OVERALL
While his offensive game isn't perfect at the moment, Fedor's upside on this end is very promising and all signs point to a pretty efficient scorer down the line.
Improving his body and defense should be main steps to take in order to maximize his potential and aiming at a spot in the draft in the next years.
All things considered, Zugic's mindset and feel for the game are remarkable.

Adidas Next Generation Tournament Munich - January 2020

By Albert Robledillo

Physically gifted from an early age, Zugic still takes advantage from an impressive combination of size, motor, strength and athleticism. His ceiling in this area is nearly reached so he is trying to widen his skillset. Not a great decision-maker, he sometimes puts himself in difficult positions when leading the attack and facing the basket –very confident on his leap and strength which not always work–. On the other hand, he is a great 3-point shooter (48% averaging more than 6 attempts per game) and productive in defense thanks to his motor and wingspan.


2018 FIBA U16 European Championship Division A

Among the youngest players in the tournament, ended up as the second best scorer averaging 18.9 points per game. Scorer with size, has an impressive ability to change speed and get to the rim, can easily change direction with the ball and has solid ball-handling. Good body control in the hang time, able to finish with contact. Went 3/27 from beyond the arc in his first five games and 8/18 in his last two, form looks unorthodox with low release but he has good balance and proper range. Decision making and shot selection are still below average, and sometimes tends to settle on jumpers.


2017/18 season
Fedor Zugic is an explosive combo guard with good body frame and great scoring instincts. Zugic already possesses a good size for a guard and his athleticism experimented a big evolution during last two seasons. Although his game speed is not very high his explosiveness and his jumping abilities are outstanding. Zugic is not a playmaker and his passing skills is his biggest red flag offensively talking. In the other way, his transition game is practically elite, showing determination, athleticism and skills in open court. Although he uses both hands to dribble and create advantages he barely finishes with left hand. The ability to create his own shots is remarkable and he is able to use big variety of moves like step-backs and hesitations to shot.

At the defensive end Zugic does not show the same effort and the same security that he shows in offense. He tends to relax and his laterality is average. Zugic likes to show sparks of his athleticism in blocks, steals and defensive rebounds but his level of energy is not the same in both halves of the court.

Zugic played a bunch of tournaments with older players and participated in a lot of events and his level of exposure is already high. He was tempted by Spanish powerhouses but he decided to stay in Montenegro and play with Buducnost Voli in the summer of 2017.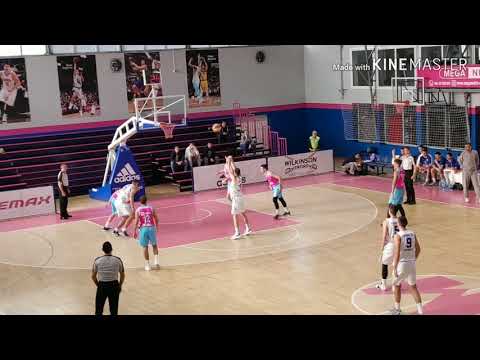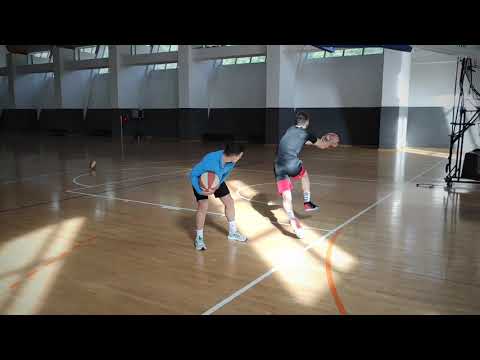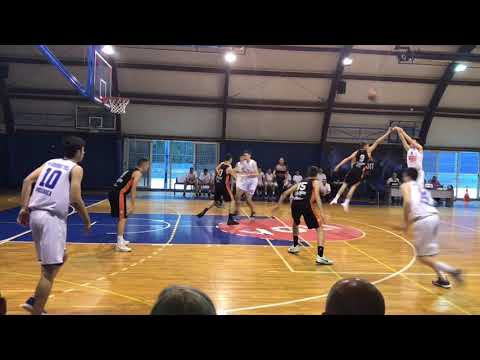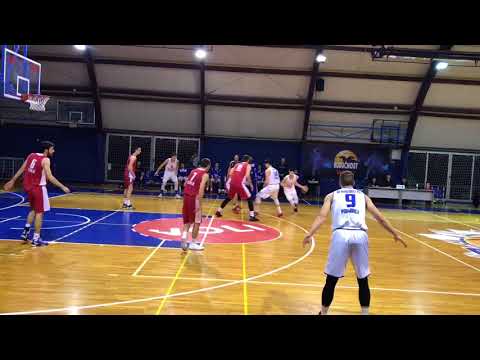 HISTORY
2016/17: Basket Kids Montenegro (Montenegro)
2017/18: Buducnost (Adriatic League, Montenegro)
2018/19: Buducnost (Adriatic League, Montenegro)
2019/20: Buducnost (Adriatic League, Montenegro)
2020/21: Buducnost (Adriatic League, Montenegro)
2021/22: Ratiopharm Ulm (BBL, Germany)