PROFILE
FIBA U16 European Championship Division A - August 2019

Named in the All-Tournament Team after averaging 14.1 points, 10.3 rebounds and 4 blocks for fifth-placed Turkey, Bona had another strong showing in a FIBA tournament, the second this summer. As expectable his combination of length, athleticism and motor had a terrific impact: he's always active and plays hard, bouncing around all over the court and making athletic plays on both ends of the floor. Compared to FIBA U18, he had some more freedom with the ball in his hands and showed some remarkable flashes particularly on the perimeter, putting it on the floor and attacking the basket with excellent footwork and coordination.


FIBA U18 European Championship Division A - August 2019

The second youngest player in Volos, Bona only played 18.5 minutes per game but was still able to help himself a lot, being highly productive in his time on the court and showing his highly intriguing combination of length, quickness and explosiveness. He averaged 4.9 points, 5.1 rebounds and 1.7 blocks per game, with a key performance in the semifinal against Slovenia. Was strictly used as a role player, as his ball skills are still very raw: he was effective crashing the glass, running the court and finishing at the rim, being disruptive thanks to his athletic profile. On defense he doesn't always understand what to do, but had an impact thanks to his motor and good footwork, also bringing valuable intimidation in the paint.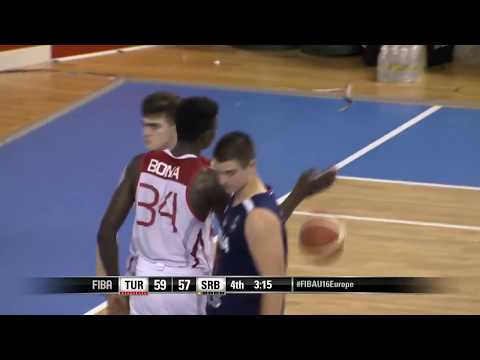 HISTORY
2017/18: IBB Istanbul (Turkey)
2018/19: IBB Istanbul (Turkey)
2019/20: Pinar Karsiyaka (Turkey)