PROFILE
General overview- October 2022

Yannick Kraag is an athletic small forward. He has filled up his frame during last months and currently he can compete against bigger and stronger opponents. He is very dangerous in straight lines and thrives in transition situations. In addition, he fits very well the role he's been assigned: provide spacing and knock down open shots. He will develop more as an slasher because his first step is explosive and he knows how to manage contact.

On the defensive end Yannick Kraag is a valuable piece. He has some ways to go in tactical matters, but thanks to his athletical skills and the way he uses them he can pair with any kind of perimeter players. He is active on passing lanes and finds the way to add some points thanks to forcing turnovers. In on-ball defending situations, sometimes, he gambles a bit too much.

L'Hospitalet Tournament - January 2020
By Albert Robledillo
Kraag is a superathletic and long-armed forward who is making big steps to establish himself as a perimeter player. His physical tools are fantastic, it's difficult to find a better body with size and upside (his body can fill it up easily in the future) for a Small Forward. In offense, he is a great transition player, attacks pretty well the offensive rebound and shows a good touch near the basket and a decent mid-range shot. Has to improve as a creator: first, in the basics, handling the ball and shooting from outside; second, making better reads because, for now, is just a finisher. Joventut is playing him as a Point Guard in some moments to try to overcome these weaknesses. Kraag is an excellent perimeter defender as a point of attack. His athleticism and wingspan (6,11) makes him also a great helper and a remarkable rebounder.


FIBA U18 European Championship Division A - August 2019
Fluid forward with intriguing potential: has elite physical and athletic tools. Right now at his best if he can attack on the move, shifty slasher when has space and can easily use his length to find angles and score inside. His jump shot still comes and goes but has promising form. Intriguing footwork on defense.


Basketball Without Borders 2019 - June 2019
Kraag helped himself a lot in Riga: measured between 6'6 and 6'7 without shoes, he has an extremely intriguing frame which is still far from being developed but will likely fill up extremely well. A good overall athlete with elite fluidity, quickness and coordination, he fared well in athletic tests. He showed impressive potential on defense thanks to his elite defensive footwork and lateral quickness, being able to stay with smaller players. His offensive game is still in the making, he hit some jumpers and showed some potential as a shooter but right now is mainly a slasher in dynamic situations and he's highly strong hand dominant as a ball-handler and finisher. His body control, ability to change angle in the hangtime and to play against physical contact are extremely interesting though, also giving his size and length which allow him to score over the defense.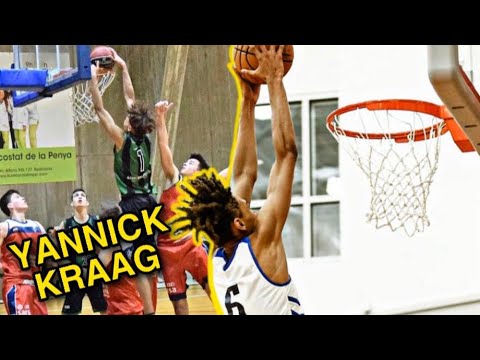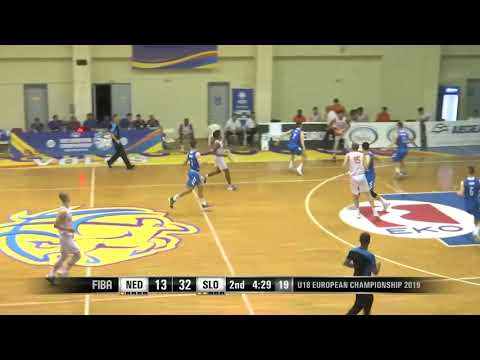 HISTORY
2018/19: Orange Lions Academy (Netherlands)
2019/20: Joventut Badalona (ACB, Spain)
2020/21: CB Prat (LEB Plata, Spain), loaned by Joventut Badalona (ACB, Spain)
2021/22: CB Prat (LEB Oro, Spain), loaned by Joventut Badalona (ACB, Spain)
2022/23: Joventut Badalona (ACB, Spain)
2023/24: Joventut Badalona (ACB, Spain)