PROFILE
General overview- October 2022

Yohan Traore is a power forward who excels at play finishing. He is able to produce off of pick and pop situations as a three point shooting threat and also can generate good situations for himself attacking off the dribble against power forwards and bigs.Thanks to his motor he is also a good rim runner who can finish near the rim with athletic moves and, despite not having a great touch, he is efficient enough to finish around the paint at halfcourt offense. We need to see how he works with an increase of outisde shooting but he could end up providing an above average level of shooting versatility among players of his profile.

On the defensive end Yohan Traore has done interesting strides in key areas such as lateral quickness that help him to contain forwards and also to get through off screen situations, but he has room for improvement when it comes to global awareness or around the rim defense. He has good sense of verticality and his jump is fine, but he needs to polish his timing and functional strength.

FIBA U16 European Championship Division A - August 2019

A versatile forward who runs the floor using long strides keeping the ball alive and finishing with finesse in the paint. His physical tools are impressive: excellent body control, really quick and fluid for his size and a body with margin to fill. On the other hand, the lack of explosiveness at this stage is an issue. He is unstoppable in transition but lacks of understanding in the half court. Traore is a straight line finisher who has difficulties finding teammates, with a below average ball handling skills. He also needs to improve his shot –not comfortable at all because of an inconsistent mechanics. In defense, he relies too much on his size and wingspan and doesn't use his footwork, another area to improve.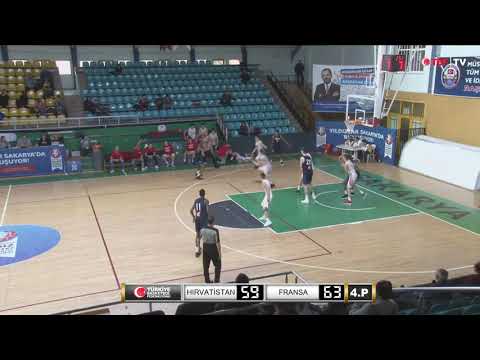 HISTORY
2017/18: CFBB Paris (France)
2018/19: CFBB Paris (France)
2019/20: CFBB Paris (France)
2020/21: Prolific Prep (HS, USA)
2021/22: Dream City (HS, USA)
2022/23: Auburn (NCAA, USA)
2023/24: UC Santa Barbara (NCAA, USA)