PROFILE
General overview- October 2022
Bobi Klintman has experienced a huge amount of roles during the last months. With Sunrise Christian he was a specialist, while with the Sweden NT he had a much more demanding offensive assignment. Klintman is a wing who has demonstrated nice ability to make quick decisions with the ball on his hands and is able to connect the offense of his team with smart passing. Also, he knows how to find shooting spots acting as a screener or off the catch. He feels comfortable attacking the mid range area against defensive zone schemes and can attack the rim off of closeouts and cuts. He provides rim pressure without the ball.

On the defensive end Klintman projects as a switchable wing. He can take care of wings who put the ball on the floor, knows how to stay in front of agressive guard ball handlers and knows how to hide the missmatch when he is paired with big mans. He is also a smart rotator and has the motor and the wingspan to be disruptive.

Baltic Sea Basketball Cup - January 2020
By Biel Colominas
Klintman has a really intriguing body, being long, skinny and with a lot of range to develop. He is a fluid athlete who shows excellent coordination and quickness on his moves. Klintman played mainly off the ball in Tallinn, where he displayed his high-level shooting ability off the catch and also good instincts cutting to the rim. He also proved to be natural handling the ball, creating for himself and others on P&R and driving to the basket. Defensively, he has the physical tools to be a good defender, but his commitment and focus are shaky, specially off the ball.


Global Jam - December 2019
Tall, skinny, good wingspan with a body to develop. Super fluid, very natural handling and shooting the ball. Has room to fill his body up. He is quick, light on his feet. Needs to improve his footwork but has a great potential because of his physical tools and mentality. His supernatural shot shows also a great future.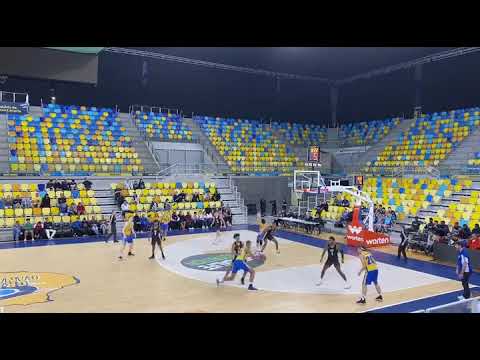 HISTORY
2018/19: RIG Mark (Sweden)
2019/20: RIG Mark (Sweden)
2020/21: Boras (BasketLiga, Sweden)
2021/22: Sunrise Christian Academy (HS, USA)
2022/23: Wake Forest (NCAA, USA)
2023/24: Cairns Taipans (NBL, Australia)