PROFILE
Adidas Next Generation Tournament Valencia - December 2020

Malwaya earned a spot in the All-Tournament Team thanks to his 14 points, 4.7 rebounds and 1.7 steals. He has grown and improved from an athletic standpoint since last year, being by far the best athlete in the whole tournament. He plays with a ridiculous high motor and fearless attitude all over the court, as he is not afraid to challenge contacts and to play physical defense on the opponent's best player. Right now, Malwaya is neither a consistent shot-creator nor a perimeter shooter, getting most of his offense playing off the ball. He has elite feel to make cuts from the perimeter and to get offensive rebounds (4.3 per game), being not afraid to throw his body to his defender and finish with amazing soft touch. Malwaya needs to add some self creation skills on the ball and to hone his shooting mechanics in order to maximize his potential.


Adidas Next Generation Tournament Valencia - December 2019

By Biel Colominas

Malwaya had an impressive performance in Valencia being two years younger than the level of competition. His body, huge wingspan and above average athleticism make him an intriguing player who hasn't reached his physical and athletic celling. Malwaya plays with non stop motor and fearless attitude all over the court, being extremely aggressive with every move he does. Still not skilled enough to create off the dribble at this level of competition, he is effective moving off the ball and cutting to the rim, showing good feel to make these cuts to receive the ball while running or to grab offensive boards. He takes good decisions while driving to the basket, as he is able to use floaters, to make quick reads to facilitate for his teammates and score without shying away of contact. He didn't show any shooting in Valencia. Malwaya proved to have a ridiculous potential as a versatile defender thanks to his level of activity, excellent lateral mobility, length and athleticism. He fights to come over screens and doesn't leave from physical competition.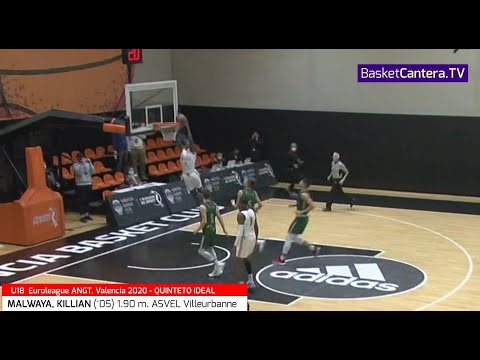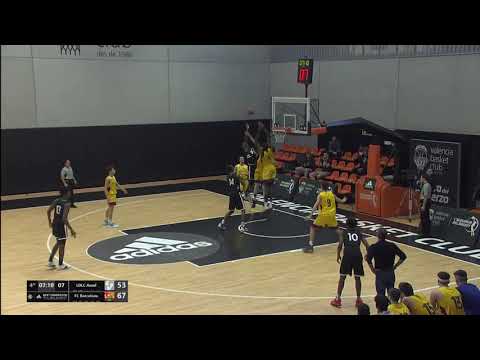 HISTORY
2019/20: CFBB Paris (France)
2020/21: ASVEL Villeurbanne (Pro A, France)