PROFILE
June 2021
By Reinaldo Bessa
Always playing with a high motor and a high level of aggressiveness, the Swedish point guard makes impressive reads of passing lines, is agile guarding the pick and roll, and has the ability to use his high energy. He is great chasing rebounds. On offense, he is extremely fast and is not afraid of contact against bigger bodies. He is a very good slasher that shows a soft touch near the rim. He makes plays on pick and roll sets, especially when he is able to use a hesitation move to freeze the defense, analyze the game, and make a decision. He sets his teammates to open shots thanks to his willingness to share the ball. Cadeau also showes the ability to create for himself off the dribble thanks to his slashing speed and quick change of pace.
Baltic Sea Basketball Cup - January 2020
By Biel Colominas
Small point guard (5'11) with above average athleticism who plays with high motor and aggressiveness on the court. Cadeau is a fearless driver, changes speed out of nothing and gets easily inside the paint, where he is able to score comfortably against contact. He loves using his elite quickness to play in transition, where he shows better decision making than against set defenses. Not a great shooter at the moment. On defense, Cadeau is a nightmare for his opponents, being extremely aggressive and pesky using his quick hands to force turnovers, even though he usually has foul trouble due to an excess use of his hands.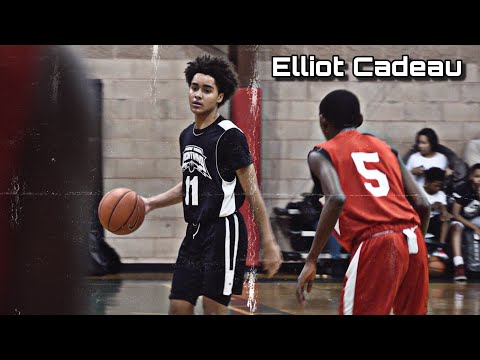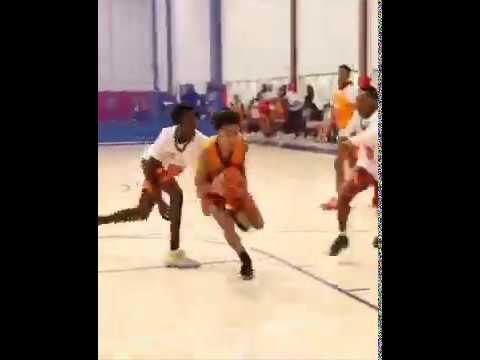 HISTORY
2018/19: Sports U/Team Izod (USA)
2019/20: Sports U/Team Izod (USA)
2020/21: Bergen Catholic HS (USA)
2021/22: Bergen Catholic HS (USA)
2022/23: Link Academy (USA)
2023/24: North Carolina (USA)