PROFILE
Villa de La Orotava Tournament - September 2021
By Pietro Cristofori
Hugo Gonzalez was the main standout of the tournament. In the final game vs Orange1 Bassano he scored 28 points and grabbed 7 boards in 27 minutes. He is an awesome slasher, who can go to the rim at will. He plays very well through contact thanks to a strong upper body. Gonzalez is also one of the best Pick-and-Roll players in his generation: his tight and solid ball handling helps him a lot here. He has high basketball IQ: he continuously finds open teammates open on the perimeter, or the big man who is 'rolling' to the rim. The shooting mechanics are smooth and his efficiency from range is the part of his game that excites me the most. He has to improve his 1v1 defense: he struggles guarding smaller opponents and sometimes he seems a bit reluctant to play down on his knees.

Mini Copa Endesa - February 2020
By Biel Colominas
One of the best players in the tournament, Gonzalez is a talented guard with already good size and frame who still has room to develop more. Extremely coordinated and fluid, has an excellent ability to create scoring opportunities for himself and others, showing impressive ball-handling ability with either hands, footwork and body control to beat players off the dribble. Shows unusual feel for the game and instincts for a player of his age, he is very creative and makes advanced reads with the ball in his hands. Uses equally both hands to drive and finish, and his touch inside the paint is excellent even if he is contested. Smart player, understands the game, vocal on the floor when he notices there is a missmatch situation. Needs to work on his shooting mechanics, as it's not the most natural at the moment. He has ridiculously good feel and anticipation to make plays on passing lanes on defense.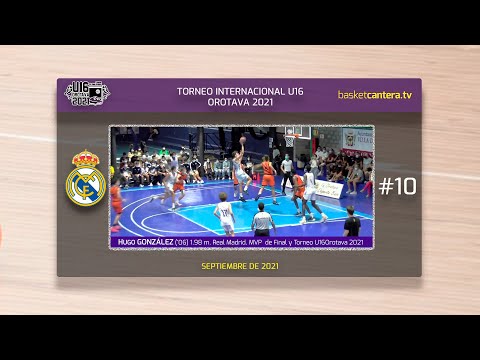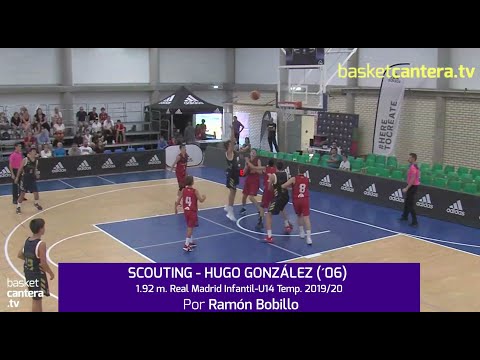 HISTORY
2020/21: Real Madrid (ACB, Spain)
2021/22: Real Madrid (ACB, Spain)