PROFILE
General overview- November 2022
Paul Ater Bol is a forward with promising technical foundations to create his own shot at multiple levels. The combination of how he lowers his center of gravity and the big strides he does on the drive make him a dangerous slasher who can take advantage of the defense attacking close out or from standstill. He is able to manipulate angles at his will and his handles are functional though they have margin to be more polished. He has soft touch on shooting near the rim and is difficult to block because of his point of release and the arch he gives to the shot. He relies on his three point shooting and knows how to square up quickly. Also, what makes most fascinating his outside shooting is the potential he has shown to get to good spots off movement.
On the defensive end Ater has shown versatility and the talent to force mistakes from the opponent, which are great skills for a player who projects to be a forward defender. He has very good positional sense as a helpside defender and thanks to his length is able to deflect or deter with ease. He has good lateral quickness to face ball handlers at the current level and his main area of improvement should be gaining strength and consistency to not get stuck on screens and be more efficient against big mans.
July 2021
By Eric Castro
An impressive combination of size, physical tools, and ball-handling skills. He isn't developed yet; skinny with long arms and legs. Good change of speed to get past his defender and get to the rim. He creates room for his shot and Is able to defend multiple positions.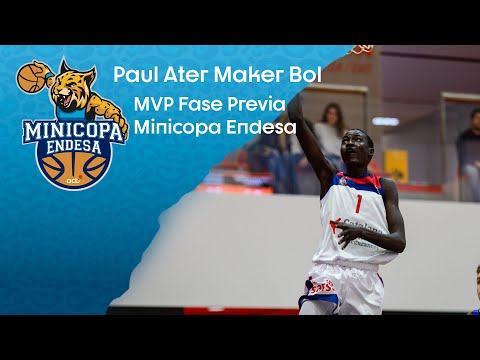 HISTORY
2018/19: Basquet Manresa (ACB, Spain)
2019/20: Basquet Manresa (ACB, Spain)
2020/21: Basquet Manresa (ACB, Spain)
2021/22: Basquet Manresa (ACB, Spain)
2022/23: Basquet Manresa (ACB, Spain)