PROFILE
U18 Spanish Championship - May 2019
By Biel Colominas
Wing with consistent frame and solid athleticism. He has a ridiculous ability to score at this level of competition: he can absorb contacts and finish smoothly with both hands; he is able to create separation to pull up from mid-range thanks to good handle and quick change of pace; consistent and quick release from further of beyond the 3-point line, shooting arc is really high. Even though he displayed selfish attitude when driving to the basket, as he usually took forced shots instead of trying to pass the ball. Up and down commitment on defense. He averaged 14,7 points and 4 rebounds while shooting 63,4% from the field.


Adidas Next Generation Tournament Munich - January 2019
By Luka Drca
Wing standing at 6'7. Averaged 14 points (32% from the three-point line), 5.3 rebounds, 2.5 assists per 22 minutes. Good size for the perimeter position. Strong body for his age. Handles the ball pretty well. Creative on offense. He can score in multiple ways. Mostly a driver to the right. His shooting mechanics are pretty good and his shot looks solid enough, has NBA range. Can shoot off the dribble. Understands the game well. Solid PnR player. Creates for others as well as for himself. Good rebounder on the defensive end.
Struggles under pressure (especially when has small guards on him). Doesn't like the contact as much, has a hard time finishing through contact.


First Evaluation
Body/Athleticism
Nakic has good body frame and great length for a perimeter player. In his first season with Real Madrid he grew up a couple of inches and seems that his growth is not finished. Nakic possesses long arms and great body structure, his upper body is not weak and has plenty of room to develop and bulk it up in the future. Nakic's legs are also long but solid and his coordination and balance are very high. Although Nakic's body is pretty solid he still has room to develop it to a high standard.

Shooting
Nakic has good shooting technique, his mechanics are solid and the release and stroke of his jumpshot is pretty good. He feels good shooting off the catch and his effectiveness is high but Nakic outstands in shots off the dribble. His execution off the dribble is very accurate and quick and he does attacking both sides. Nakic possesses good shooting range and he shots often from three point line.

Position Offense
Nakic is a wing with a high level of skillset and a tremendous ability to score easily. His offensive talent is off the charts with good handles, great one on one tools in isolations and accurate skills. He has a good first step and is nifty to finish drives in traffic. In the paint he does not hesitate to finish quick with both hands. Nakic is able to create his own shot and he has same effectiveness driving than shooting. His court vision is good and he is able to read situations to kick the ball when helps comes to him. Also his passing skills are solid.

Defense/Rebounding
Nakic is a smart defender and tries to not take many risks. In one on one situations he has no problems to guard any of perimeter spots, his laterality is good and he does not used to reach. At helpside he shows alert. In rebounding terms he used to be hungry but in Real Madrid uses to play with bigs that dominate the rebound.

Miscellaneous
Nakic played with Real Madrid as a guest player a few tournaments before joined them in summer of 2015. During his first season with Real Madrid he collected some MVP trophies in different tournaments during the season.

Overall Rating
Mario Nakic is a very talented player with a bright future. His physical evolution will determinate if he will a shooting guard or a small forward but he has skills to play in both positions great.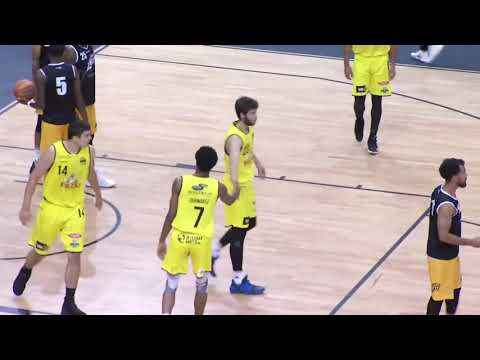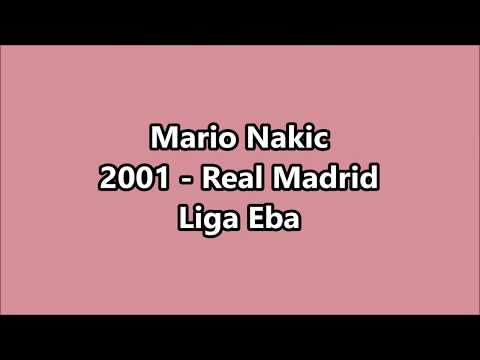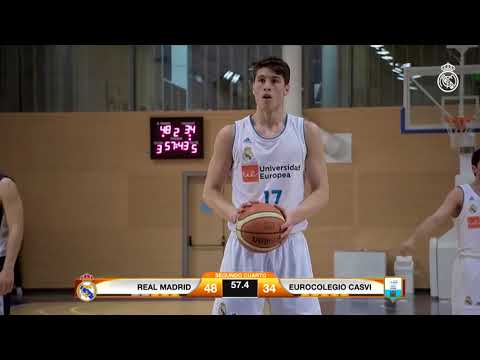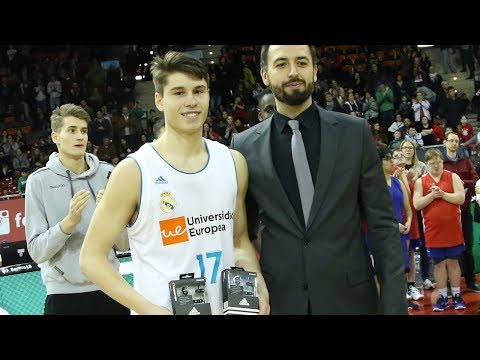 HISTORY
2014/15: KK Zemun (Serbia)
2015/16: Real Madrid (ACB, Spain)
2016/17: Real Madrid (ACB, Spain)
2017/18: Real Madrid (ACB, Spain)
2018/19: Real Madrid (ACB, Spain)
2019/20: Real Madrid (ACB, Spain)
2020/21: Oostende (Belgium), loaned by Real Madrid (ACB, Spain)
2021/22: Andorra (ACB, Spain)