PROFILE
FIBA U18 European Championship Division A - August 2019
Can't score from outside in Volos, but he's a natural shooter with deep range. At his best if he can shoot off the catch, but asked to handle more than he should during the tournament. Just an average athlete, can finish inside but more comfortable attacking on the move.


First Evaluation
Body/Athleticism
Glas possesses a nice size for a guard of his age and his body frame is very promising. His upper body is wide and is still in development, he has big room to transform his body in elite athlete. His lower body is great, Glas' legs are long and explosive and his leaping ability is huge.

Shooting
The main scoring weapon of Glas is his jump-shot. His shooting mechanics are good for a kid of his age and he can polish his shooting arch, sometimes too low. The speed of his shot and his percentage are pretty good and he shots with confidence in any possible way, off the catch and off the dribble. Glas does not hesitate to create his own shot with step back moves and pull up jumpers.

Position Offense
Glas alternates both guards position but his features makes him closer to a scoring shooting guard than a facilitator or playmaker point guard. His handles and his passing skills are just average but he could develop his abilities if he keeps playing at point. His scoring tools are good, specially his shooting skills.

Defense/Rebounding
At defensive end, Glas shows not a big commitment with the team, tends to relax himself at helpside. His laterality is not great neither and he gets beaten easily in close-outs. His attitude is not bad is just relaxation and can be improved in the near future. His hungry to attack boards is also poor and he has physical tools to get advantage in this aspect.

Miscellaneous
Glas played with U14 Slovenia national team at Slovenj Gradec in BAM tournament. He dealt with Union Olimpija Ljubljana to play with them starting from 2016-2017 season.

Overall Rating
Gregor Glas is an intriguing prospect due his length, great legs, good size for a guard and his scoring skills.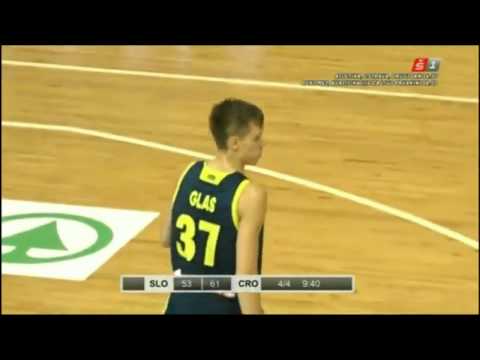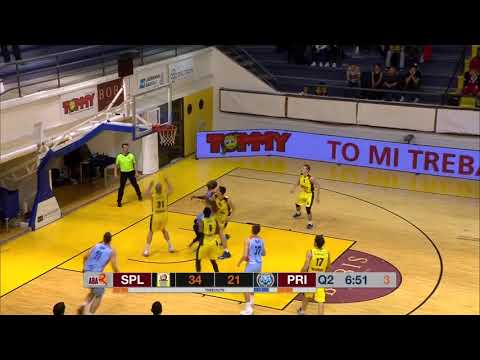 HISTORY
2015/16: Posavlje Krsko (Slovenia)
2016/17: KK Primorska (Slovenia)
2017/18: KK Primorska (Slovenia)
2018/19: KK Primorska (Adriatic League 2, Slovenia)
2019/20: Dynamic Belgrade (Adriatic League 2, Serbia)
2020/21: Dynamic Belgrade (Serbia)
2021/22: Partizan Belgrade (Adriatic League, Serbia)