PROFILE
Very much a late bloomer, Louis Olinde is still a very skinny player at this point of his development and has just recently shown signs of growing into his body. He displays good end to end speed and a major improvement in his quickness both on the offensive and defensive end. One apparent aspect in terms of his physical development is, though he has gained 18 lbs since the beginning of last season he does not display a hefty boost in strength. However, he is in more control of his body than he has been in the past, which noticeably offsets his lack of strength on this level of play. Also, Olinde looks as though he may not be done growing just yet, while his shoulders suggest he should be able to fill out a rather strong build.

Making sizable strides in numerous statistical categories, Olinde's game is predicated on his ability to get to the rim or to the free throw line. His easiest baskets come in transition, as he continuously runs the floor throughout the game, even if there may be no apparent opportunity to scoring in a given possession. Often he uses short bursts of speed to breeze past his defenders. He seems to do this equally well when running the lanes as he does going coast to coast upon pushing the ball on the break after a rebound.

Olinde has shown some notably and promising flashes in terms of his ballhandling, however is more effective moving without the ball at this juncture. Due his struggles driving early on in his development, he fostered his game off the ball, usually making the correct reads to put himself in a position to score. In addition Olinde's improvement in his body control made his mobility and shiftiness more acute. Hence, it has become much rarer that he struggles on drives against physically stronger players, although physicality can still bother him at times.

Olinde is a very willing passer who has no problems giving the ball up, which is probably due to his ability to put himself in scoring position without the ball in his hands. Often making the extra passing, finding cutters, he is adept at allowing plays to unfold, instead of forcing the action. However, when he does penetrate, he usually does so to finish for himself, and only sometimes attacks to create for others.

He has always shown a knack for putting the ball in basket when closes to the rim, as he finishes at a 64 percent conversion rate often using push shots around the basket. Interesting to note is he seems to use his right hand exclusively. While he is adept at finishing, his jump shot is still a major work in progress. Though Olinde's shooting motion looks smoother than it has a year ago, it still looks rather stiff, while his wind up is very slow and inconsistent. At this point he is not a viable threat from the mid range area (1/6) or the three point line (2/10).

Though he has the potential to be very disruptive on the defensive end, he is average on that side of the floor as of now. Olinde possesses good lateral quickness, but is not a very aggressive defender as of now. He usually uses his length to contain opponents, often sagging off and contesting late. Because he is very ball oriented, Olinde has the tendency to park near the paint and forget about his own opponent due to his eagerness to help on from the weakside. Additionally, he seems to sustain physicality worse on the defensive end than on the offensive end, as he seems to struggle containing stronger players muscling through to get to the rim.

Where he seemed to have never struggled with physicality across the board is on the glass both on the offensive and defensive end. Showing a great understanding for positioning, Olinde is a very good rebounder. Attacking the glass hard on the offensive end, he is able to create second shot opportunities. While he shows promise in a few different aspects of the game, his rebounding ability may be his best attribute.

Olinde's father Wilbert won the 1975 NCAA champion with UCLA under the tutelage of John Wooden and is regarded a basketball legend in Germany, as he won three German championships with SSC Göttingen.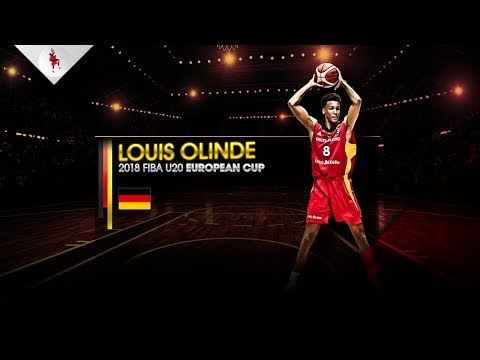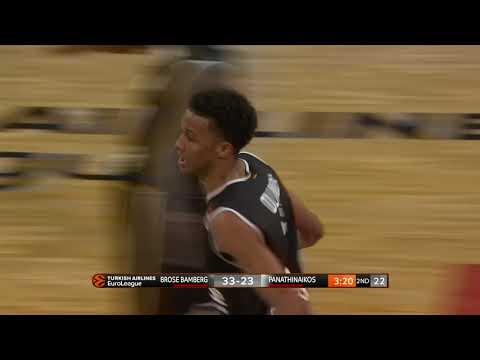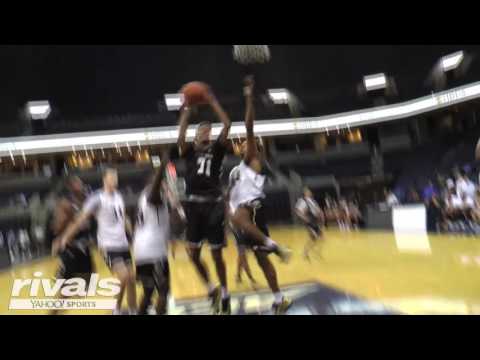 HISTORY
2014/15: BC Hamburg (NBBL, Germany)
2015/16: BC Hamburg (NBBL, Germany)
2016/17: Brose Baskets Bamberg (Germany)
2017/18: Brose Baskets Bamberg (Germany), loaned to Baunach (Pro A, Germany)
2018/19: Brose Bamberg (BBL, Germany)