PROFILE
While he was still quite the unknown even around German basketball circles, as he was buried inside of a very deep year of players born 1998, Oscar Da Silva made sure his production, as well as his team's performances and simultaneously his leadership, will not go unnoticed this season.
Displaying flashes of his talent in a 15 points, 15 rebounds and 10 assists outburst in a 2015 NBBL playoffs matchup against the eventual national runner-up, Da Silva has opened eyes of numerous spectators and evaluators early on this season. Though logging almost identical minutes per game compared to last season, da Silva has been able to improve in all but one statistical category.

Da Silva displays very good size for the forward position, as he plays both forwards as of now. He possesses decent length and strength, which aids him in holding position and finishing around the basket. Due to Da Silva's strong legs and good core strength it is tough to push him off his tracks or out of position upon posts up on the blocks. Still not completely finished in his upper body development, he should be able to fill out well, as he has wide shoulders and a great overall build. Da Silva possesses decent athleticism, paired with a quickness that allows him to get to the rim with ease quite often.

Da Silva has made huge progress in his development as a player. Though he was already very effective from the around the basket (73%) and showed promise in terms of his shooting, he did not have the ability to take over a game offensively often deferring to older players. Still displaying traits that made him effective in his debut season in the NBBL, Da Silva is adept at moving without the ball, instinctively finding ways to open himself up around the basket. Knowing to score off of cuts, as well as in catch and shoot situations, he is always a threat. However, he recently has shown the ability to operate with the ball in his hands with high efficiency, too.
Having a keen understanding of mismatches, he is quick to recognize and reacts accordingly. When attacking from the block Da Silva effectively uses a spin, and often overpowers smaller defenders, while using his quickness against bigger guys, driving by big men with quite easy. He is a creative player, who at this point does not possess the ball handling ability to completely unfold, but nonetheless has displayed improvements in his ability to break down defenders. Da Silva knows to use his strengths well, adjusting to who is defending him in different junctures of the game.
Though da Silva is still more of a slasher and post up player, but he has shown immense improvements in his shot. Displaying good mechanics da Silva has morphed into a credible jump shooter. Often operating out of the pick and pop he displays a smooth shooting motion, allowing him to be an effective inside-out player from the forward position. At 36 % his three point shooting numbers are very respectable, but shooting 58% from the midrange area shows he has the potential to become an above average shooter from anywhere on the floor. Additionally da Silva added a pull up jumper to his skill set, a skill he did not display at this rate a year ago.

Averaging 8.3 rebounds per game in 27 minutes da Silva corrals rebounds at a very decent rate. He displays good technique on the defensive board, while also using his length well to grab balls off the board, although not stout, he is able to hold his own against bigger players to secure rebounds.
Da Silva also attacks the offensive board aggressively, averaging a good amount of offensive rebounds at 2.2 per game. In addition Da Silva is a decent one on one defender on the perimeter.
Equipped with decent lateral quickness and good usage of his length, he has no problems defending smaller, quicker players on the wing. Interestingly, his defensive positioning on post ups isn't as staunch as it is on the offensive end, and he can get bumped out of position by stronger players.
Where he tends to put himself out of position though, is when he gambles on the ball showing he needs to stay disciplined and end a defensive position the right way. Though da Silva is a good help defender, he can lose his man on back door cuts as he is fixated on the ball as the weak side defender.
Potential wise Da Silva is very interesting because equipped with such versatility, both offensively and defensively, he is able to help teams in an array of ways from both forward positions. While da Silva is not an elite level athlete, his feel for the game should allow him to fit in any system. He understands spacing, as well as finds openings in the defense for off the ball scoring opportunities.
If da Silva is able to make further strides in his development with the ball in his hands, as he did over the summer he can be quite the force.

Da Silva will play college basketball from the 2017-2018 season, as he has committed to Stanford.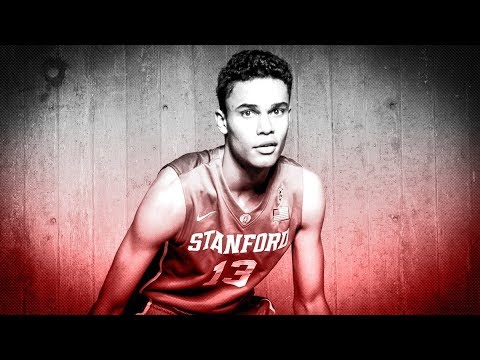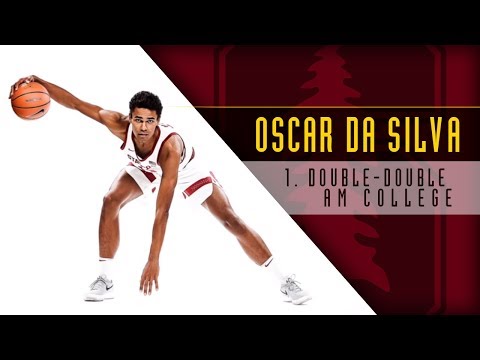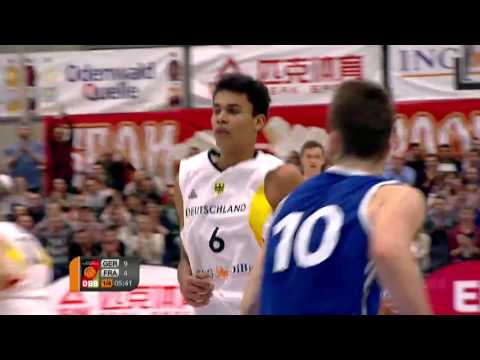 HISTORY
2014/15: MTSV Schwabing (Germany)
2015/16: MTSV Schwabing (Germany)
2016/17: MTSV Schwabing (Germany)
2017/18: Stanford (NCAA, USA)
2018/19: Stanford (NCAA, USA)