PROFILE
July 2021
Cazalon has a very promising body considering his positional size and outstanding wingspan, but his frame still has room to fill out in order to reach his physical ceiling. His athleticism is above average: he has incredible speed in the open court, has a strong first step and is an explosive leaper. While his main strengths are definitely his slashing ability and transition game, he has made strides with his jump shot particularly in catch-and-shoot situations, featuring a much more consistent form and a higher point of release. He is aggressive as a finisher, but he is still too strong hand dominant and doesn't have a wide repertory to find angles in crowded paints. The next steps moving forward will be adding some self-creation skills on the ball and improve his basketball IQ at the time to make reads as a passer; otherwise he won't ever be a reliable initiator at the highest level. On defense, he has the tools to be a multi-positional defender, as long as his frame keeps adding weight. Off the ball, Cazalon does lose his focus more often than not and then he is late at the time to rotate.
FIBA U18 European Championship Division A - August 2019
Up and down tournament, but in general disappointing. Focus and motor are really erratic. Body hasn't improved significantly. Handles the ball a lot but has shaky ball handling. Doesn't always use his athleticism to attack the basket, tends to settle on jumpers. Has an impact on defense thanks to his athletic tools.
March 2019
By Biel Colominas
Cazalon has excellent physical profile thanks to his combination of size, length and promising frame, being very intriguing to play as a SG. He is an impressive athlete who can naturally play above the rim thanks to his elite explosiveness. He loves playing high pace on both ends, as he uses his athleticism to cut passing lanes and to be disruptive driver.
Cazalon is a lefty wing who loves playing in transition where he has a lot of space to take advantages with his athleticism. He is an aggressive slasher with impressive first step and agility, being able to beat his man with ease and get into the paint to score. He can score over the defense with powerful dunks or changing the angle of his shot thanks to his high-level body control. Even though he needs to improve his right hand as he almost always tries to finish with left. He feels comfortable playing against physical contact; his strong frame allows him to absorb them and score with tricky shots or drawing fouls.
Cazalon is an average ball-handler: he is particularly effective attacking closeouts or on the move, where he is really difficult to stop. He has good court vision while driving, being able to find open shooters of the weak side and big men inside; his decision making must improve though, as he sometimes shows tunnel vision and finishes with forced shots.
Not a natural shooter, Cazalon has been improving this aspect of the game over the last season. Form is good and more consistent, but his shooting arc is flat and that limits his potential on NBA range. He feels way more comfortable shooting with his feet set, instead on the move or off the dribble.
On defense, Cazalon can guard multiple positions: his lateral mobility and good footwork allow him to stay with smaller players; he can guard bigger players thanks to his strong frame and above average length. His explosiveness and feel make him a threat cutting passing lanes. He needs to improve his focus on off ball defense on the weak side; he sometimes allows baseline backdoors to his opponents.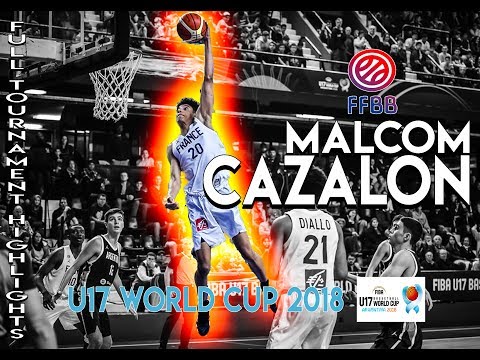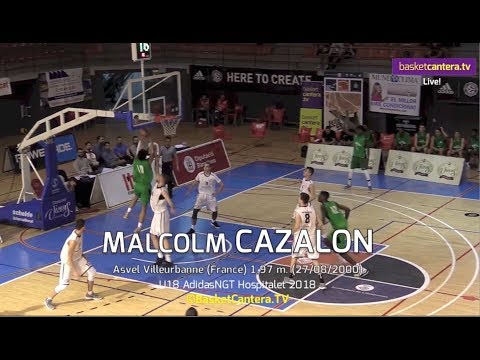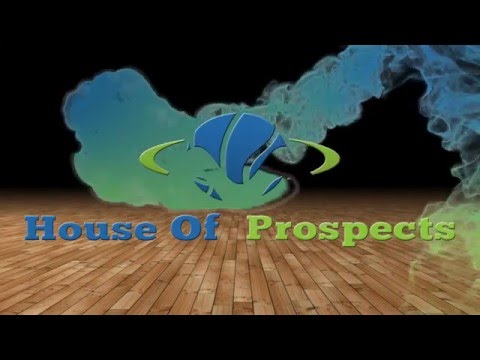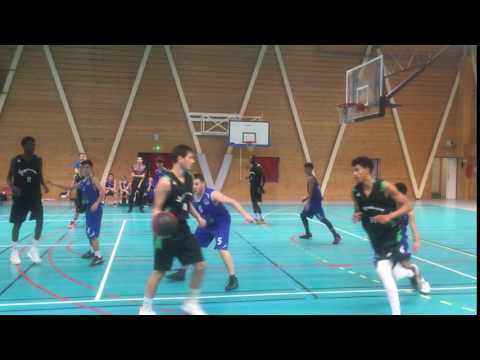 HISTORY
2015/16: Chorale Roanne (France)
2016/17: ASVEL Villeurbanne (France)
2017/18: ASVEL Villeurbanne (Pro A, France)
2018/19: JL Bourg (Pro A, France)
2019/20: Leuven Bears (Belgium), then moved to Mega Bemax (Adriatic League, Serbia)
2020/21: Mega Belgrade (Adriatic League, Serbia)
2021/22: Mega Belgrade (Adriatic League, Serbia)