PROFILE
Standing at 6'10 and featuring a 7'2 wingspan, Harris Igiehon has an impressively strong and wiry body for his age, particularly in the upper part: his long and muscular frame looks potentially like an NBA body. He's also an impressive athlete with great explosiveness, coordination and quickness for his size, and overall has an elite physical and athletic profile.

Harris Igiehon is a late bloomer, having picked up basketball only at 12 and playing at a low level of competition in his current high school team. He's still not fully aware of how to use his tools and his offensive game is still erratic sometimes. He plays mainly as a center so far, being the tallest player in his team, and he's asked to post up most of the time: he still has to learn how to be more physical and aggressive in sealing his man under the basket, using in full his outstanding strength, as he struggles at times to get a deep enough position; lot of times he posts up without getting the ball, as the Lawrence Woodmere guards struggle to get him the ball down low. When he has the ball, he can turn around both shoulders and has decent touch to finish around the rim, but he has the tendency to always go to his strong hand (the right one); the same happen when he faces up from the low post, as he always tends to attack with his right hand, or to spin to the right after one or two lefty dribbles. He shows good court vision and touch to pass the ball out of the low post, even though he's sometimes late in the execution and prone to turn the ball over when double-teamed.

When able to catch and finish inside the paint, Harris Igiehon is almost unstoppable at this level of competition: he can outpower anyone inside the paint and loves to finish with dunks in traffic. He's at his best when playing off cuts or second chance points, and he's a high-level offensive rebounder thanks to his length, ability to get position under the basket and impressive athletic skills which allow him to make consecutive jumps with ease. He's a decent P&R player who can either roll hard to the rim or pop and open up from the perimeter, but poor passing skills from the guards in his team often don't allow him to get the ball.

Harris Igiehon has potential to develop his offensive game also facing the basket and playing on the perimeter: quite often he flashes to the high post, from where he can shoot right off the catch or attack the basket with couple of dribbles. He's still quite predictable as a slasher though, because of his tendency to always attack with his strong hand not even recognizing the right situation when he has to attack with the left. He has decent shooting mechanics and high release in his jump shot, and displays a quite reliable mid-range shot with the ability to hit some three as well, even though he's not a consistent shooter from beyond the arc yet.

Despite being often a factor at this age just because of his body and athleticism, on defense is not easy to evaluate Harris Igiehon, as his team keeps him inside the paint and often plays with a 2-3 zone where he just stays in the middle of the paint. Rotations and help defense are very basic in his team's context, and his poor timing may improve in a better defensive environment. He'll need to improve his footwork and on-man positioning on the perimeter in order to be able to guard smaller players and try to transition at least in part to the power forward spot; at times he's also not physical enough in his post up defense, as he doesn't know yet how to properly use his body in these situations.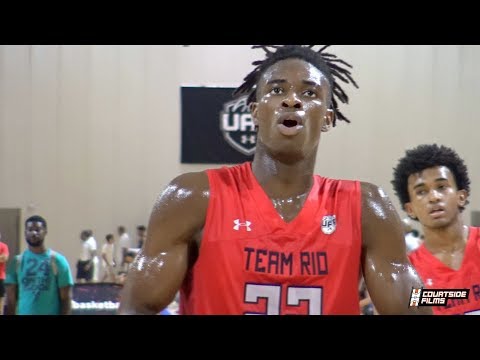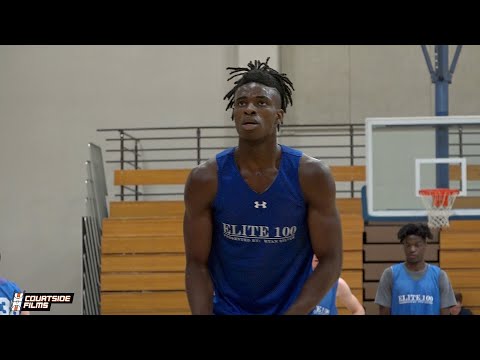 HISTORY
2013/14: Dublin Lions (Ireland)
2014/15: Lawrence Woodmere Academy (USA)
2015/16: Lawrence Woodmere Academy (USA)
2016/17: Lawrence Woodmere Academy (USA)
2017/18: Lawrence Woodmere Academy (USA)
2018/19: Lawrence Woodmere Academy (USA)
2019/20: Louisville (NCAA, USA)