PROFILE
By Thomas Guern

BODY/ATHLETICISM

N'Doye is a 6'6 combo guard who has a well-built muscular body and excellent wingspan. He's also a high-level athlete with above average quickness and explosiveness, and his footwork is impressive for a player his size.

OFFENSE

Right-handed, N'Doye dribbles the ball mainly with his strong hand, even though lately he's trying to involve more his left one; his left handed ball-handling is still shaky though. He's a good passer and has tremendous court vision, he looks willing to move the ball and make the extra pass. In pick and roll situations, he is able to give the ball to the roller at the right time; but he also shows a good ability to read the defense, and show the ability to hit spot up shooters even on the weak side. He tends to rely too much on his passing skills though, and sometimes he refuses to attack the basket to look for a pass, being predictable in his choices.
On offense N'Doye is mostly effective handling the ball and attacking the rim, even though he looks again mostly right hand dominant. He has an explosive first step and can absorb physical contacts thanks to his strong body. He doesn't stop often for a pull up shot, he's likely to go all the way to the rim if he puts the ball on the floor. He's just an average finisher though, lacking an elite touch around the rim.

Shooting is an area where N'Doye has to improve: his shot is very inconsistent and he's a very streaky shooter, with the tendency to pass open shots if he has missed the previous ones. For the 2016/17 season, N'Doye has so far shot 20/61 (33%) from the three point line, in the 24 games he has played at the Espoirs level of competition.

Very long, very athletic, N'Doye is naturally good in post up situations against smaller defenders: he's tough to guard thanks to his body and athleticism, and his passing skills helps him to pass out of a double and find an open shooter also on the weak side.

N'Doye has poor awareness when playing off the ball, he tends to just stand still without making any movement and his inability to shoot causes a problem of spacing, as when he doesn't have the ball in his hands he tends to clog the lane. His attitude is also concerning at time, as he can be very passive and doesn't always play up to his potential.

DEFENSE

Defensively, N'Doye is already a factor at the senior level of competition: his amazing combination of body, athleticism and effort on the ball makes him an elite defender, and he has above average lateral quickness. He has no problem in guarding smaller players, and his physique allows him to switch on bigger ones.

He knows how to be effective with his length and is very dangerous when attacking the ball-handler, he gets plenty of steals with his quick hands. He's really effective also defending post up situations, even though sometimes tends to look too much for the steal. He's also a proven transition defender who loves to go for chase-down blocks at the Espoirs level of competition.

He doesn't show the same effort off the ball though, as he's often late rotating from the weak side. His attitude can also be concerning at times, he doesn't always stay with the play if his opponent is able to beat him. He knows how to use his physical skill to get chasedown blocks

OVERALL RATING

Overall, N'Doye has high upside thanks to his impressive physical and athletic profile. His attitude on both ends of the court is not always the best one, even though he's playing more and more aggressively as the time goes on and he realizes what his potential could be.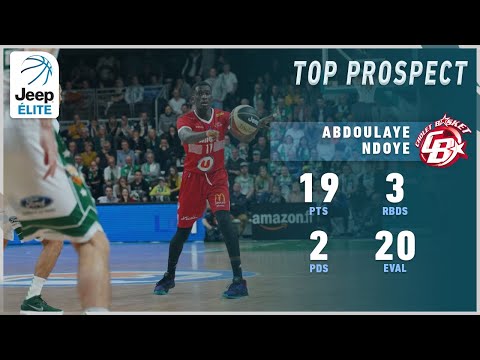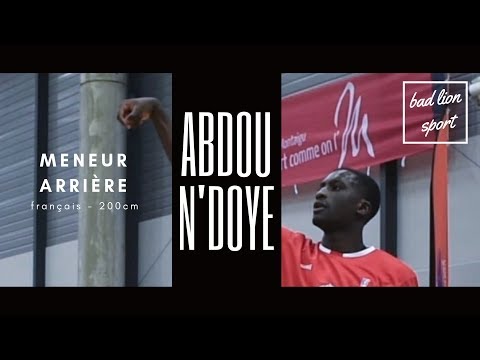 HISTORY
2014/15: Cholet (Pro A, France)
2015/16: Cholet (Pro A, France)
2016/17: Cholet (Pro A, France)
2017/18: Cholet (Pro A, France)
2018/19: Cholet (Pro A, France)
2019/20: Cholet (Pro A, France)
2020/21: Monaco (Pro A, France)